I like Shorpy, "the 100 year-old photo blog":
Shorpy.com is a photo blog about what life a hundred years ago was like: How people looked and what they did for a living, back when not having a job usually meant not eating. We're starting with a collection of photographs taken in the early 1900s by Lewis Wickes Hine as part of a decade-long field survey for the National Child Labor Committee
It's a creative way to present historical content, doing so in a way the mimics an old newspaper. The old photos are effective at bringing back the feel of time that looks more than 100 years ago: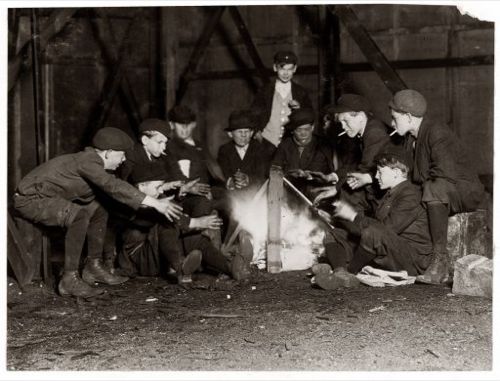 Our Gang: 1910: Jefferson Street Gang of newsboys at 10 P.M. over campfire in corner lot behind bill-board. Jefferson Street near Olive, St. Louis. May 7, 1910
And the site is pretty much a blog driven site– guessing at the URL structure and the CSS in the source gives it away as a drupal powered site. And check out the namesake.
Again, what a groovy way to present content- not just a "repository" of photos with card catalog metadata, but achieveing te same end in a more relevant package.