My Faculty Academy presentation "Being There: nets, tweets, avatars" is getting some eyeballs where it is sitting in slideshare.
Just got a note that it is now listed on their featured presentations page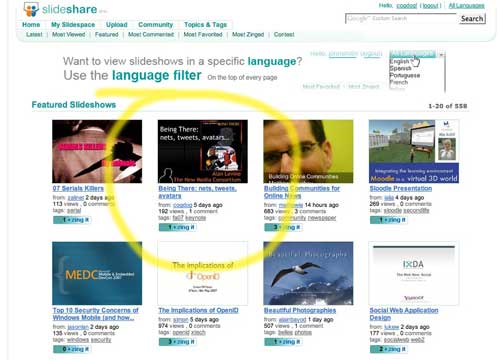 and has me thinking I should comb back through and make sure I've not done something typical like mispelling my own name 😉
I am blushing, this dog is shy and hates attention. I might need to take a bath now or comb my hair.
I like what slideshare does, that it can YouTube like be embedded into web pages and blog posts and is the only, only, ONLY, O-N-L-Y reason I would ever touch Powerpoint, but with its lack of embedding URLs, it really is less useful as a sharing platform than the slides posted in flickr.
C'mon, slideshare, give us hyperlinks!