I'm going to leave it to John Ittelson to tell the full story, but I am a bit embarrassed to all my friends and colleagues who responded to my call for More Amazing Stories of Sharing.
Like the wascally wabbit, there was a mixup, and the event at which this new version was supposed to be presented… did not get us in the schedule.
Eeeek. Will this be the last time I can pull out the Tom Sawyer Paint My Presentation Fence trick?
I don't think so. You see… I got this great new collection of stories, they are really good, and I can still share them with you. In fact, you, me, and everyone else does not need a conference to present something– we can share these anytime, without the bad conference hall fluorescent lights, ugly test pattern hotel carpet, and without the Dreaded Conference Chicken.

cc licensed flickr photo shared by MrGluSniffer
Nope, we dont need no stinkin' conference…
So, I am here to present to you, the newest set of Amazing Stories of Sharing, the 2010 version, which like last year's, you can watch individually or explore them all in the CoolIris format.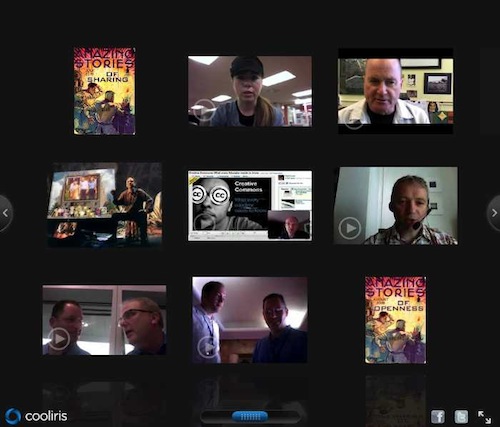 I really want o thank the following folks for sharing their stories, all are worth sitting down and listening to… and then picking yourself up and doing something similar.
Thanks again, and all of you have the ticket to call me in for a return favor.
Now, about that turn in Albuquerque…. I Tawt I Saw a Puddy Cat….