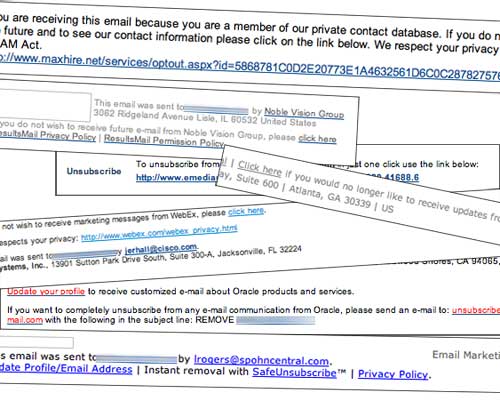 Apparently the new rules of the road for email "marketing" (the quotes are not strictly necessary, but I don't care) is that the people who spit it out can opt you in w/o asking as long as they let you opt out.
I appreciate the opt out, but I don't appreciate having to process crap emails for lists I did not sign up to be on.

cc licensed flickr photo shared by RaGardner4
Nothing I am losing sleep over or raising blood pressure, just an observation.