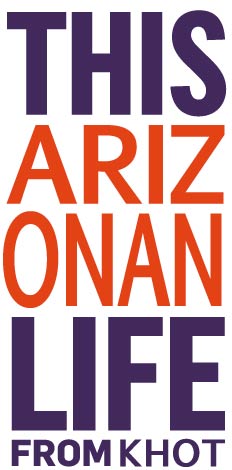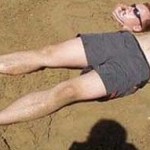 THIS WEEK
ARIZONA TRUTHS
BROADCAST MAR 18, 2011
We look for the truth in Arizona, starting with the real age of the earth, as well as the headless bodies in the desert, legislators on ice, and something truly amazing buried in an old mine shaft. Where is the truth? We find it.


—————————————————–
This was the 30 minute audio assignment for ds106, I did in collaboration with my fellow proud Arizonan, Todd Conway. It is a blatant ripoff and mock of the greatest radioshow, This American Life, and we parody it to admire it.
I do a very lame nasally imitation of Ira Glass, or on our show, Ira Cactus. Todd and I did our stories as separate segments, and I wove them together (thanks Todd for the great fake ad for Larry's Gun shop). What could be better than an interview with a real headless body in the desert, a look for legislators frozen below the state house, and lastly, a mystery found buried in an old mine.
I had the most fun collecting sounds for this, driving my truck back and forth in my gravel driveway, squishing a washcloth in the sink, croaking frogs in the forest, and making the crawl space below my house the mine shaft. Almost all of this was one take w/o a script.
Here ya go!