cc licensed ( BY NC ND ) flickr photo shared by rakkadeer
I was locked into my spy mode, but had responded to DrGarcia's call for audio clips to support the recent Schwartz Institute Seminar on DIY Radio :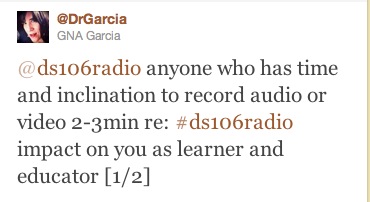 I was already on the run from the city and could not attend the session; sadly I heard my audio volume was a bit on the low side to use, so I wanted to make sure I was heard (I boosted the levels, sorry for not checking it GNA).
The archives of the full session are available
DIY Web Radio, Part 1 of 2 from BLSCI on Vimeo.
DIY Web Radio, Part 2 of 2 from BLSCI on Vimeo.
Curse the search for the Center of the Internet, I missed an amazing session!