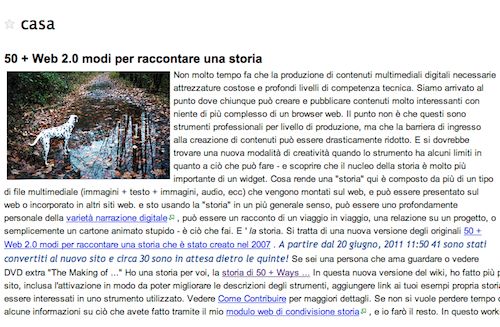 With one cut and paste, 50+ Web 2.0 Ways to Tell a Story is now available in 54 languages. You can do tis to any wikispaces site (or just about any other), but getting the code for the widget at http://translate.google.com/translate_tools.
Copy this code!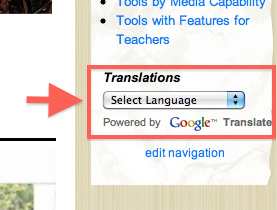 On a wikispaces site, simply click the link on your sidebar for "edit navigation". Then decide where you want to place the widget (I put mine below by sidebar links), click Widget on the tool bar, and form the list, click "Other", and paste it in the box.
Save, etc, and you are done!
Now you have translation capability on every page in your wikispaces site.
I have no idea why I did not think of this sooner.