I was on the beach recently and found a cute kid to take a photo of: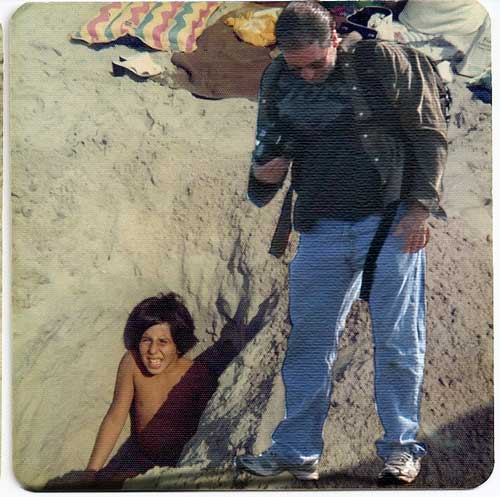 I got the push to make it seeing Before and After Pictures with a Twist on Buzzfeed where some dude inserted modern photos of himself into photos of him as a kid- but its more than cut and paste, he carefully considered the pose and details like shadow.
My first reflex- "This would be a cool ds106 assignment"
I am thinking of creating a twitter auto responder then when anyone tweets a message like that it responds with something like: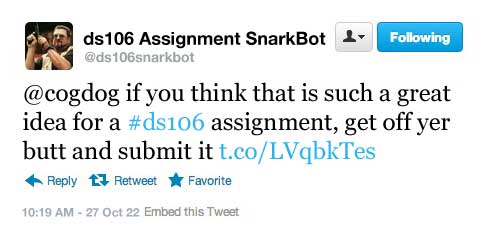 So this is now an assignment Then-Now-Together:
Edit a childhood photo of yourself to include a more recent photo of you in a pose that makes it look like you were part of the original scene. Pay attention to matching pose, detail, and color values to match the original. You can go back to your past, at least in your own edited photo!

Based an example of Before and After Pictures with a Twist spotted in Buzzfeed
And now my example- the source image is of me at a beach in Ocean City maryland, digging one of my improbable and unsafe holes:

cc licensed ( BY ) flickr photo shared by cogdogblog
Combined with a photo taken of me last week by @windsordi on your trip to Point Pelee, Ontario:

cc licensed ( BY NC ) flickr photo shared by windsordi
It was a matter of cropping out the background. To make it match the color tone, I mucked with the levels and come color correct, and added a Fim Grain Effect to try and match the original. The trickier part was creating a shadow – I found some clues in a tutorial from PhotoShop Essentials. MOre or less you make a selection of the original figure, create new layer below the original, fill with black, use distorts and rotates to move the shadow, add some Gaussian blur, and lighten the opacity.
And there it is- me on a beach taking a photo of me on a beach, then, now, together.
How about you?