A smidgen over a month ago I wrote about a take down notice I received regarding my use of the "Amazing Stories" brand of magazine for some past presentation resources I have done aimed at highlighting the magic of what happens on the web when you freely, openly, (and not xMOOCily) share.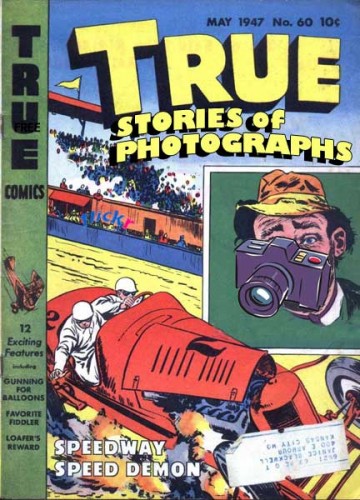 And yes, while I could have made a stance that my uses might be fair and not an infringement, its actually not really worth it to me, nor is it really relevant to the points I was making. Call me the Cowardly Dog. But actually, the copyright owner who emailed me (and he was not a jerk at all, somewhat understanding) said it was the reference to the magazine for the rights he held, not even the images of the covers I had used.
I did make an appeal to the copyright owner for granting me license to continue as is, but it was declined –
I appreciate your intent when using the name, but one aspect of trademark rights rests on the maintenance of the brand it represents, both in quality and in scope, and without a licensing arrangement, I can not demonstrate that level of control necessary to maintain the brand.

I'm sorry to cause you the additional work. Unfortunately, when it comes to protecting the mark, my hands are tied somewhat.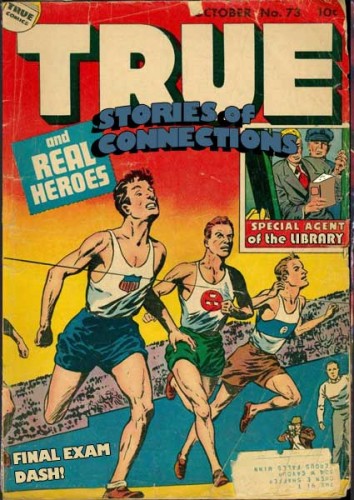 It was the use of the art from the magazine covers that to me, were a larger issue, and that I humbly admit I likely did not have the rights to use ("they were just so perfect"). So I wanted to change them up more to be a better example in the appropriate re-use of media.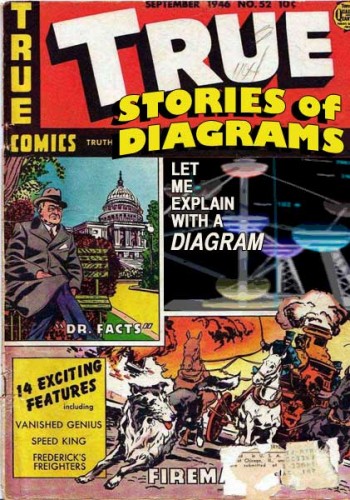 All my previous work are now described as "True Stories of Opennness/Sharing" and I have used art from the Public Domain True Comics found at Comic Book Plus which ran from 1941-1950.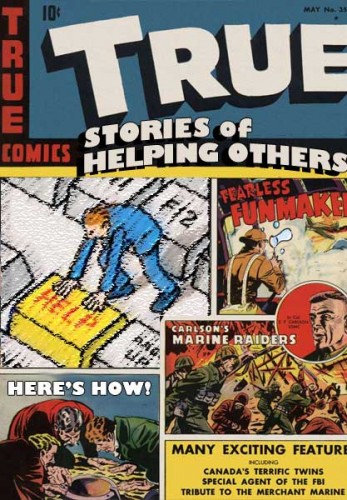 These are the three sites that have been "made over" with the new/old True Comics theme.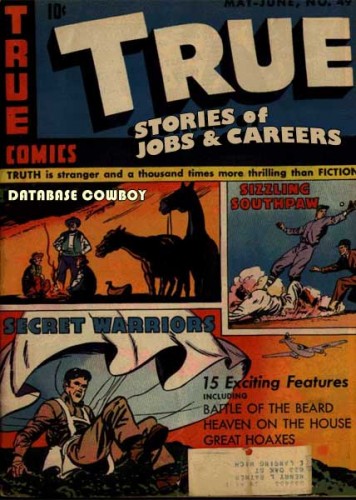 These were not as ideal as the "Amazing Stories" covers (the reflected a lot of the World War II action genre) but again, they are not the subject of my work, but the metaphor to wrap the message. Whether they are "Amazing" "true" "Wow" "Wild" stories, they remain to me the very essence and importance about the kind of sharing and openness that matters most. I made a round of redits to the cover, but not as complete remakes as I might have desired.
It seems even more forefront now as what people are labeling as open is frankly not sounding all that open. It seems that people are focusing on dollars and scale and bottom line and certifications and not the core of what is magical and powerful about teaching, learning done openly.
That there is "getting" in "giving".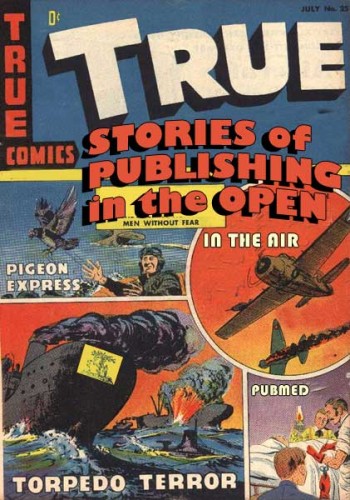 And I am game to run this more cycles if anyone is interested in a new batch of __________ Stories of Openness. There are so many stories out there. Let's jump off this silly hype train and get back to what matters.