Today, Michigan was good for my 106 photographing, I got a store in Ann Arbor, a state highway into Jackson, and a milepost on I-94.
It was the latter, while I as broadcasting live to ds106 radio, that I got the idea to take a series of photos as the heavy traffic rolled by. Voila, Life on the Highway with ds106: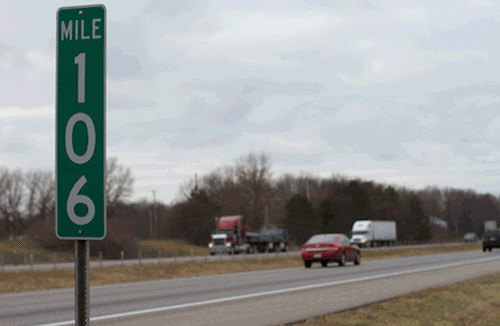 It just keeps going and going.

I got a second series just for grins. Which truck do you think is moving faster?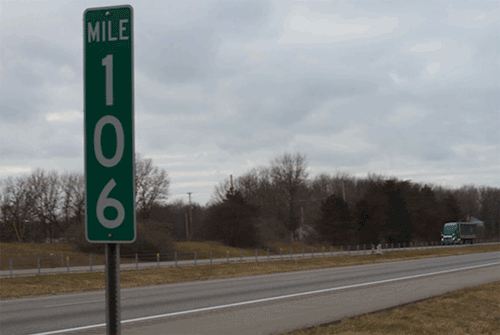 If I was a perfectionist I might try and tweak the sign in the first frame that seems to twist, but I left it as it makes in feel the traffic is puling the sign along.