Remember this little busy guy?

You've seen much of him since the late 1990s?
I thought I spotted him today in Canada:

cc licensed ( BY ) flickr photo shared by cogdogblog
But he just would not move. No more digging. No matter how many times I clicked.
It just took a little convincing (and messing around in Photoshop) to bring Under Construction Man into 2012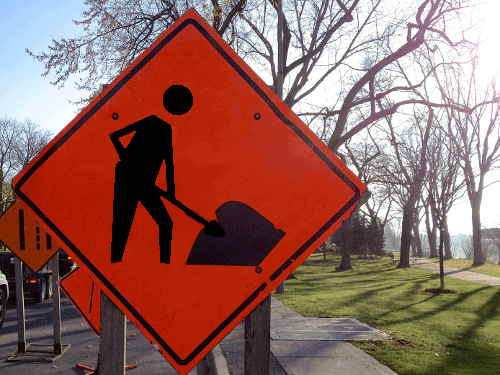 Go, constructiona man, go!