Yesterday I put up the tombstone for Feed2JS, on its life support after 10 years. But like any good zombie, I just cannot kill it, it rose from the grave, and shall continue to provide free RSS content in your web sites, for FREE!
Brian Teller, a web developer in Hagerstown Maryland, did not want it to die, and offered me free hosting and TLC for the service. He did not want any big credit or banners on the site. But I flipped the DNS switch to the new server about 2 hours ago.
You can tell you are looking at the new site if the Feed2JS home page has the "Good News" header: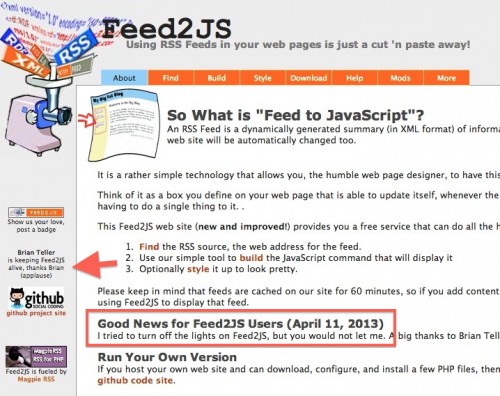 Let's give Brian a lot of thanks for keeping the zombie feed service alive.