Things can be right in front of you and you miss something completely. That's the beauty, at least one of them, in a place we share things. More eyes, more perspective.
Yesterday's ds106 Daily Create was to make a monster out of your kitchen items. Given my old cheap coffee maker died that very morning, I hung some things off it, and came up with a not so clever title for the photo of "ineffectual Coffee Maker". Done.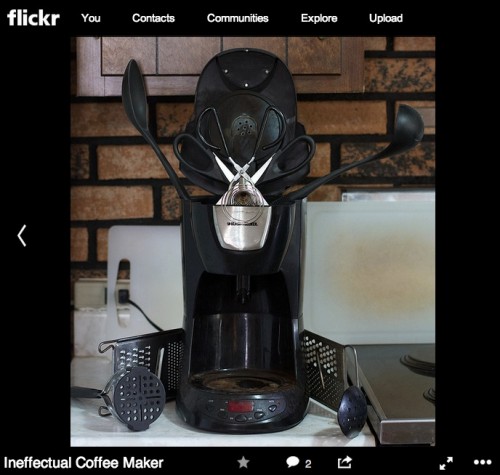 I forgot about it- until Stenfanie Jeske, who has been consistent for maybe a year as an open online participant in ds106 saw what I overlooked and commented:
Looks like Darth Vader ;)
Of course! The shape of the lid mimicking the hood of Vader, that Chrome plate in the middle looking like his mouth piece. How did I not see that?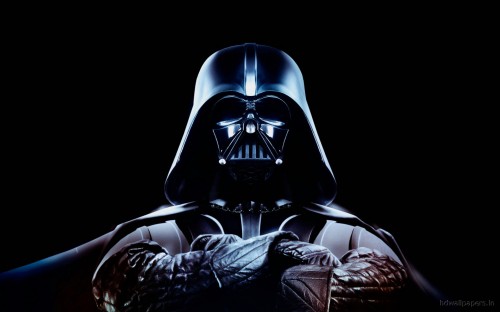 Revise, meet "Darth Maker"

cc licensed ( BY SA ) flickr photo shared by Alan Levine
"You underestimate the Power of the Dark Bean"
Other eyes can help a lot. That's what learning in the open provides. It is always good to have but one more reminder. Again.