It was always easy to remember/calculate my parent's anniversary since they were hitched in the nice even year of 1950. That means last Wednesday would have been their 64th anniversary. I rummage through the Box Of Unorganized Photos to assemble a little animated gif memory show. It starts with that wedding photo; I like to call it my Dad's Desi Arnaz era: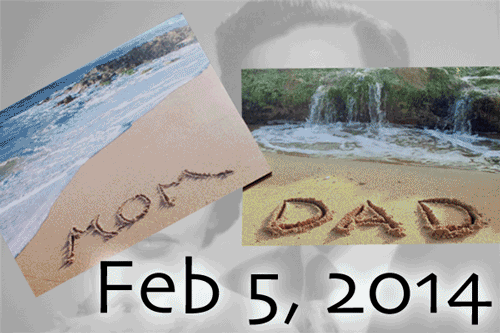 I am missing a lot of the family years, 1950-1976 is a big gap. But being a complete chronicler was not the point. I looked specifically for photos of them together (a few I flipped horizontally to keep Mom on the left). 1976 was my Bar Mitzvah; 1980 was my sister Judy's wedding; 1986 was my college graduation; 1999 was a return to Baltimore on my sister Harriet's boat. Dad passed away in 2001; that's the most recent.
In 2007 I interviewed my Mom, and have some audio of her account of meeting Dad, and how he pursued her "The day he met me, he went home and told his mother, 'I've met the girl I'm going to marry.'" And he was right.
We had a party for them in Fort Myers in 2000 (quick, what anniversary was that? 50!). Just for timing, as a gift I made them a multimedia CD-ROM produced in Macromedia Director, with photos and digitized home movies. Of course, now I cannot run it on a modern computer.
GIFs will last longer I predict.
Just in case you are thinking this is sad, I am full of thankfulness on thinking of my parents. There is emptiness in their absence, but it is more than counterbalanced in their presence. And the laughs we had.