Tom Woodward and I pressed the liftoff button a few hours ago and set out the Thoughtvectors open course site into the web breeze. We have been making a lot of iconic use of the classic Doug Engelbart photo (circa 1968) where he is making an emphatic point: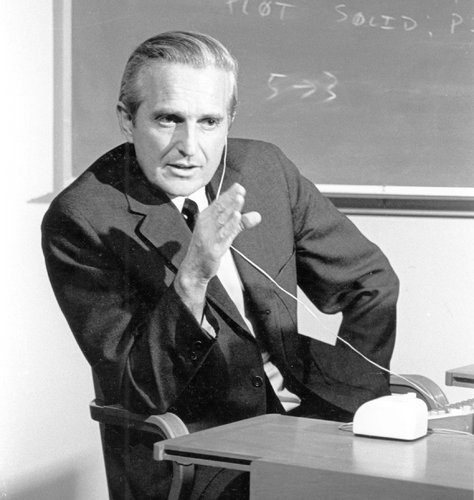 So.. we not have some fun and do some selfie replications of the image? And thus an impromptu tiny associative trail was started
Do your best #thoughtvectors #selfie a la https://t.co/5G0FTyyUSJ pic.twitter.com/hkFYMy3Lag

— Alan Levine (@cogdog) June 6, 2014
And given a few quick responses, I wanted to play with assembling a twitter custom timeline (a poor web weaver's storify if you ask me)
In looking at that Englebart photo, I kept thinking that the white cord on his side (assuming it was a small audio monitor) looked like a prototype of iPhone ear buds. This sent me down another trail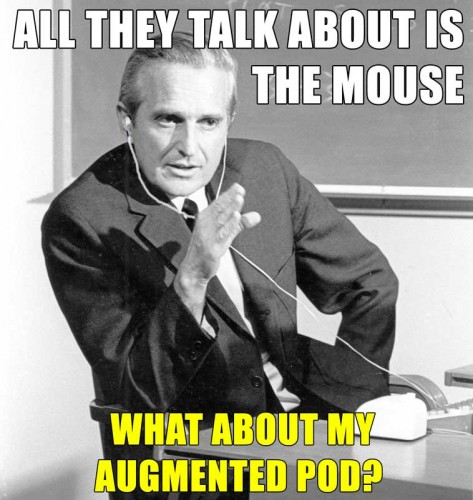 The post "Thoughtvector Selfies" was originally pulled from under moldy cheese at the back of the fridge at CogDogBlog (https://cogdogblog.com/2014/06/thoughtvector-selfies/) on June 6, 2014.