creative commons licensed ( BY-SA ) flickr photo shared by cogdogblog
Each day so far this week has required a one hour earlier wakeup time. I shall protest (politely) this trend (just kidding, Richard!). Today back to 5:30 because of the 2 hour drive from Auckland to Northtec in Whangarei (that's "Wh" as in "F"). Northtec might be thought of as close to a community college, but in addition to certificates and diplomas, they offer undergraduate programs as well, many of them in occupational area. I think they have like 60 locations all over the region north of Auckland.
I have to say they had me at their program (pictured above), the idea of Vasi Doncheva and her team. She totally went with the storytelling theme (see the PDF version), drawing campfire, watering hole, and cave from Thornburg's Campfires in Cyberspace: Primordial Metaphors for Learning in the 21st Century. I mean that- go check it out it has all the references linked.
Sadly I did not get to meet Vasi, she was called to a meeting in Hamilton, but I was left in more than capable hands of Jane Arlidge.
creative commons licensed ( BY-SA ) flickr photo shared by cogdogblog
I was told the schedule might be up in the air given than most of the staff were off because it was school holidays. But we had a very active crew that did show up.
They had me at the first walk in to the meeting room. Gareth had arranged an analog campfire, an electric fan with red and yellow cellophane attached as flames.
creative commons licensed ( BY-SA ) flickr photo shared by cogdogblog
This again was a day that started with my overview of Storythinking > Storymaking > Storytelling
They were participatory, asking questions, taking us on tangents in the first 5 minutes. There was a really good discussion on storytelling in nursing, and I can tell that there is just a lot of really grounded teaching experience from the faculty that are in the room.
This round of pechaflickr was on the tag "muddy" (I forget how we even got to that as a word) and this might have been the best crew I have seen to carry the thread from the previous person, and circling back to a recurring theme (I believe it was a dog of all things).
I think they liked it.
We also got in a round of Five Card Flickr Stories with a group authored story of "Message in a Bottle".
A few days later I heard from a NorthTec teacher:
I used your five card flickr platform to inform a speaking session in my English Second Language class this morning. We did a whole session based around random picture storytelling. The first three rounds we worked on as a class, each student taking a turn to add something to the story. On many occaisions, students were all trying to add something at the same time. The last round we did, I had the students choose the pictures, then write their own story to share with the class. We had lots of laughter, lots of language and lots of learning.
The Storybox then came out and enjoyed some time in the sand pit
creative commons licensed ( BY-SA ) flickr photo shared by cogdogblog
I sent them out of the room with the quest to find media for it, and I got a bot concerned they might not return. It's because they were having too much fun finding, making images. What's interesting is that i do not explicitly say "you can work together" so its interesting to see how many people do end up collaborating.
And a good sign of a workshop is when the classroom is empty and the participants are outside making stuff
creative commons licensed ( BY-SA ) flickr photo shared by cogdogblog
A few examples of media that snuck out of the storybox contributed in this session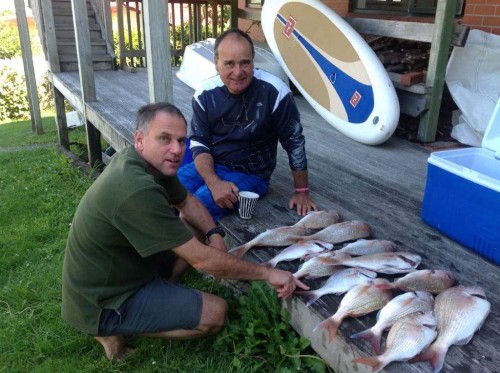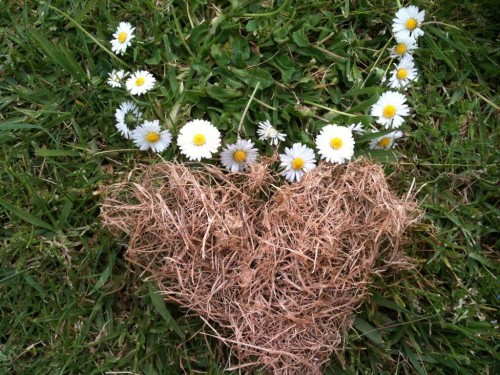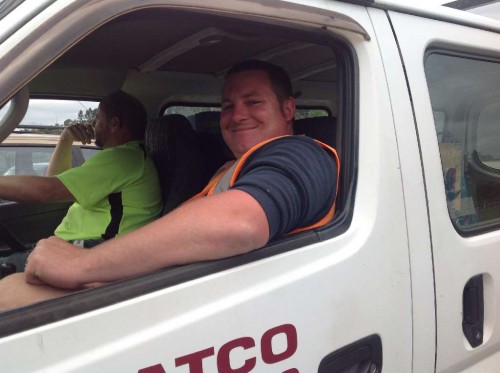 There again was a lot of good conversation about potential use cases for the Storybox. As usual, people are intrigued by it, but never quite get the big Aha about what one might do with it. A definite appeal I did hear was how it might be deployed in places without internet access.
creative commons licensed ( BY-SA ) flickr photo shared by cogdogblog
After another standing/chatting lunch, I asked them to help with a favor requested by Viv Rolfe in the UK- she was working on a remix video related to Richard Hall's professorial talk, and asked people to send a recording of a long drawn out "LOL" (I am still not quite sure the connection). I decided to ask them for help, and oh did they, recording quite a protracted chorus.
You should catch Viv's wonderful video
The afternoon ended up more of an open discussion of openness and sharing and issues of copyright and more topics I am now struggling to remember. Sigh. I wish I had managed to blog it in the moment!
I had a marvelous time with this crew, they were very present but also willing to have a bit of fun. My kind of folks.
creative commons licensed ( BY-SA ) flickr photo shared by cogdogblog
And you know what? Utopia may be closed for renovations but if you go up the road to Whangarei you will find something better.
The post "2014 Kiwi Tour: Up North to Northtec" was originally scraped from the bottom of the pickel barrel at CogDogBlog (https://cogdogblog.com/2014/10/up-north-to-northtec/) on October 11, 2014.