Why not?
Because thanks to an open source emulator called "Sheep Shaver" and the various packages others created with it. I just launched a classic OS 9 environment on my 2014 MacBook Pro.
I first installed oone version that included apps like Claris Works, but it lacked HyperCard. Then I found another one from James Friend that is bundled with HyperCard. No mucking around, you just double click the app.
Here is one of my earliest HyperCard stacks likely done in 1992, to house a collection of quotes.
And just for fun, I also ran one of my early Macromedia Director gizmos, a random drawing app called "Ruby's Art Pad" named after an elephant at the Phoenix Zoo who painted. That's right, my own web site still has the original web page I made for it; the Phoenix Zoo web page devoted to Ruby can only be found in the Wayback machine.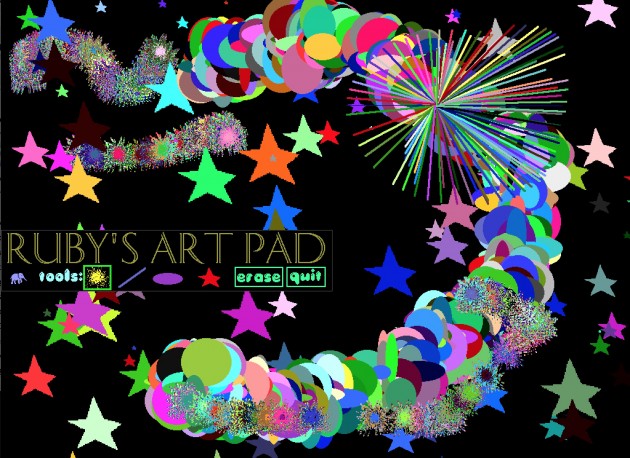 Why is this important?
Who said stuff had to be important?
It is pretty brilliant that open source, and software that can run virtual operating systems are able to extend the life of technologies that in recent years have been rendered dead. And also include people rabid enough to make it happen. And to share it.
Because in these days where most people seem invested in the moment, the top of the status scroll, where everything is just swipe swipe, let the past disappear… when web sites vanish wholesale… the future ability to understand the current now is in jeopardy.
Or so I believe.
Tomorrow I think I am going to build a new HyperCard stack. I'm going to create this thing I will call the "World Wide Web".