It's been a good year for my apple tree. I have more than enough than I can eat, more than I can can, so I put them outside with a sign. "Free Apples". It's clear that they are yours to take, as many as you want.
So, if you take one of my apples from the box, are you stealing?
Rolling back the twitter stream to this morning…
@bonstewart @telliowkuwp @Bali_Maha @JeffreyKeefer @cogdog @skajder @hj_dewaard my thinking on backtage blogging: http://t.co/edyz8utNmd

— jgregorymcverry.com (@jgmac1106) April 14, 2015
Greg writes very nicely about the idea of a "backstage" blog, something he has taken up with much more than just a fever. He writes
I steal from Alan Levine quite often.

I am most proud of hauling away a backstage blog from an open course he co-facilitated as part of #YouShow15.

:

:

:

Once again stole from cogdog…
That's three admissions of apple theft, plus an incriminating poster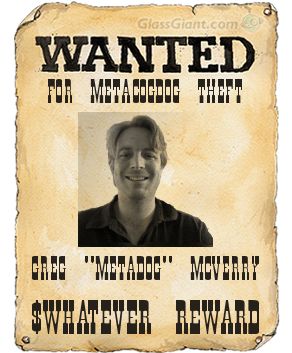 Not long after in a comment on my posting of the Rhizome Cowboy song, Sarah Honeychurch writes:
I wanna steal this and add a track
Sarah later comments "Steal was a Rhizo14 word" so maybe it has an alternate meaning.
You can say it's just language, but language choices matter. They often signal something larger.
I am not perfect, I have said it before. More than once.
But never again.
So I found myself confounded– among people I consider practitioners and advocates of open sharing, why do they keep using language of "stealing" what I have published? I clearly apply the Creative Commons stickers of free apples.
Why do we think of ideas as things that are stolen? Just like the notion (was that Lessig?) of when content goes digital, you can copy what I have, without taking it away from me. If I have an idea, and you copy it, I still have that idea.
And mostly, I did not fabricate that idea on my own. The concept of the "back stage narration" Greg is admitting he stole from me, is something I have in turn stole got from Jon Udell's notion of "narrating the work we do". I've only written than like 100 times in this blog. I have no idea where Jon stole it from. He admits it is from Dave Winer.
Stealing is the stuff the MPAA wants us to think its what we do when we remix a movie clip.
Ideas are not stolen.
They are part of the everything that is remixed.
So do me and many other people who are trying to grapple with the world of open content — stop using the word "stealing" when ideas are all free apples.
It's not stealing.
And stop using that verb.