I am pretty sure there must be one of those Words that Have No English Translation for "fatigue of writing family tribute posts."
The photo shows flowers I picked from my own garden to visit someone I shall not see again. Nancy is my ex's mother. While those two do not have a relationship, Nancy has been special to me; she lived for a while near me in Strawberry until her health deteriorated and she moved to Payson. After my mother died, I asked to call her "Mom".
She's been through a lot in the last few years; strokes, seizures, and a second round of breast cancer. They say the cancer has moved in her brain. She's gave up eating a week ago, and is just waiting to go into the night.
Her son, contacted me and said I could come say goodbye. I wanted to do flowers, because she was an avid gardner. When she left the Phoenix area, we had moved one of her glorious rose bushes up here. It thrives, and has just started budding again for this summer's display.
I visited Nancy last August and brought her some of her own roses
I was not sure how aware she would be today, but her eyes lit up in recognition when I came in the room, and she gripped my hand hard. Her words would not come, so I talked about my travels, my flowers, and how I would think of her when the roses come each year. There were tears.
On that last visit I had asked to record some audio (having told her how much it meant to have my Mom's audio recordings), hoping to have her relay her stories of growing up on a farm in Minnesota, her early days as a piano prodigy, her studies at university, and then what he career was like as a woman executive in the 1970s. She was vice president of a medical testing company, and I remembered she had photos of her meeting with President Ford.
There is almost an hour of her conversation; that is something I have sent to her grandchildren. But I did pull out the bit when she talked about working as a woman business leader in that era. In that hour, many times she struggled for words (and you can hear her respirator in the background).
I opened up the boxes of old photos, and could only find two photos of Nancy; one doing another thing she excelled at- cooking. She would serve elaborate meals (a family joke was the year she did a 5 course Chinese meal for thanksgiving). The other is her chilling out on one of our summer vacations on Lake Powell.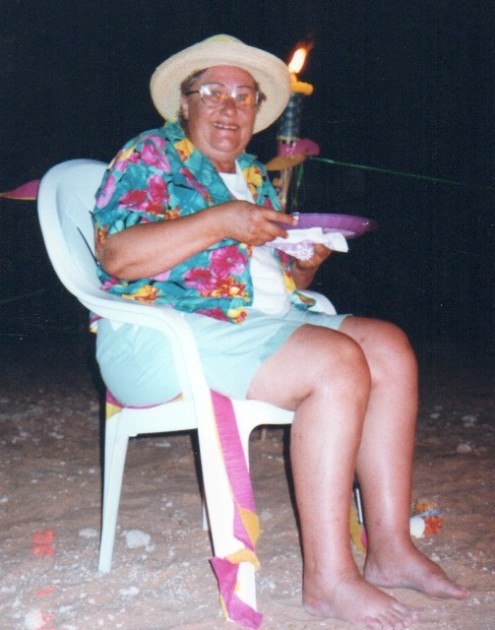 I also remember her choosing adventurous things for her birthday; I think on her 60th she went for a day getting instruction on flying a plane.
At the end of our audio session, Nancy said very softly… "Anyhow, it's been a wonderful life."
That's the way to go. I have another person now to remember, and it will be easy given the regular reminders that grow in my yard.
Go in peace, Nancy.
UPDATE May 10, 2015 Nancy finally left this life last night. Off she goes into the light, with grand piano music, flowers, her two sisters, and everyone else she loved.
I found one more photo with my Mom (deceased August 2011) at family Christmas gathering here in Strawberry. Both moms got along grandly with each other, and after mine passed away, I started calling Nancy "Mom" too.
Now completely motherless on Mother's Day, I am finally getting around to doing some #cookielove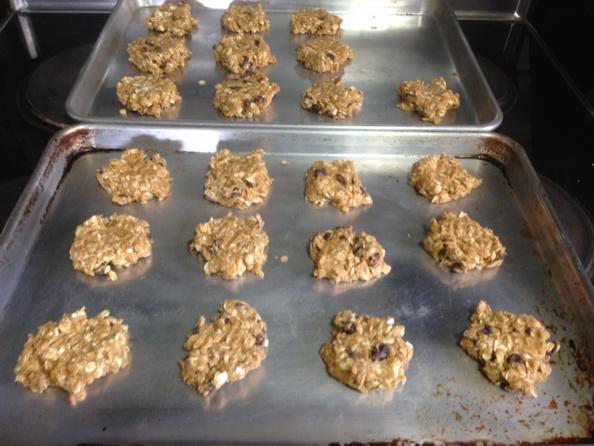 ---
Top/featured photo credits: flickr photo by cogdogblog http://flickr.com/photos/cogdog/17397529832 shared under a Creative Commons (BY) license