Tomorrow at 8pm ET I join my long time colleague and good friend Darren Kuropatwa for an OSSEMOOC webinar session on Storytelling, by request of Donna Fry.
There is a story in that sentence, because during my cross Canada leg of my 2011 Odyssey I met Darren for the first time in Winnipeg, and it was a tweet out of the blue that connected me to Donna (and meet her in Thunder Bay).
I love the unique way Darren presents ideas, and if you are ever in one of his workshops, you know you just will not sit there. He will make you do something creative.
We are trying this tomorrow night, and you can help us beta test a part of it.
First all, we are using as a theme, that for teachers looking at the world of amazing things out there, that very often what is obvious for them is amazing to others– so well encapsulated in a 120 second video by Derek Sivers.
The activity is something we want people to respond to reflexively, don't try to over think it. But where ever they (or you) are sitting, looking around for an object, a metaphor that might represent a response to this question:
In your practice as an educator, what is one thing important and obvious to you that shapes your approach?
Just look quickly and grab the first object you see. It may not be the best metaphor, try to make it. I am looking at my table, and I see books (too easy), a coffee cup (too dirty), a wooden pen (maybe), even a roll of electrical tape (that seems most interesting).
We then ask you to record a 15 second video, not showing your face, just the object, and start it with "What is obvious to me is…". Do not explain it, just state it. Leave it to the audience to figure out the connection with the metaphor.
Go.
We are asking people to send videos to Darren's Dropbox; if you have a QR Code Reader you can add a contact or send via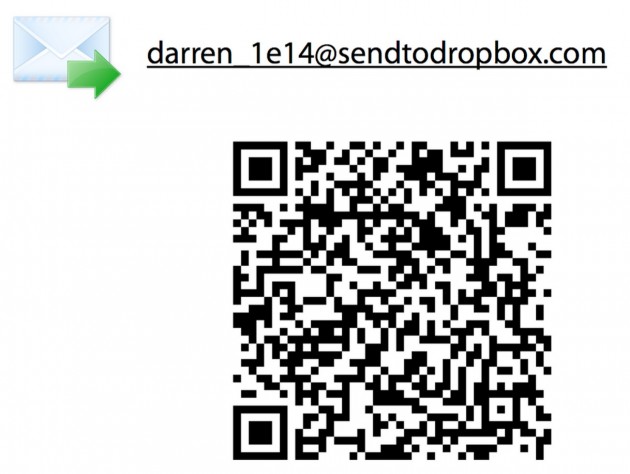 or just email them to darren_1e14@sendtodropbox.com
This was one I did when I grabbed an old radio tube that sits in a dish near my work area
Thanks for trying this out! And if you want, join us tomorrow for the live session, to see what happens with the videos, take a seat in Darren Hall.
And you may even get us doing a live guitar duet.
---
flickr photo by cogdogblog http://flickr.com/photos/cogdog/3124023004 shared under a Creative Commons (BY) license