After a glorious almost 8 weeks at home, the bag is packed, I'm ready to go (cue the music) on a madcap tour.
The next six weeks is a nutty series of trips by planes, cars, trains for visiting friends, A Great Bike Race Book project, visiting friends, keeping tabs on UdG Agora and Project Community activities,, visiting my sister, doing a TEDx talk, visiting friends, working on a Vermont organization's web site, visiting friends, and, outlandishly enough, a one excursion to EDUCAUSE 2015. Weird, eh?
The route starting tomorrow launches at the Phoenix airport to Richmond VA, Fredericksburg VA, Eldersburg MD, State College PA, Middlebury VT, San Juan Puerto Rico, Chicago IL, Columbus OH, Indianapolis IN, and the route home via train to Winslow AZ.
Yeah!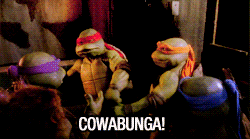 ---
Top / Featured image Credit : Yup Mine. I attribute myself. flickr photo by cogdogblog http://flickr.com/photos/cogdog/21494676052 shared under a Creative Commons (BY) license