The second of three sessions my name was listed on at Open Ed 2015 was Splots and Darkweb Plots. It might not take a lot of guessing to know that this was co-presented with Brian Lamb.
Furthermore, in the spirit of remix, the platform of the presentation was the same platform as just described in the last post, a stock WordPress theme tricked out with a few other added spices and oils.
Brian assembled 90% of it; 100% of the GIFs are his genius, like this 5MB one worth the left: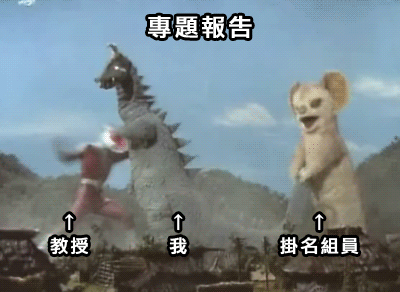 and we riffed some from the last talk we did in March in Victoria for Open Education Week. And for a metalevel sense of goodness, the NS Cloner tool we talked about was used to set up this new version of the talk.
For fun, we played of course with the acronym, asking people to email us an image that came to mind for the word "SPLOT" – and of course later showin them that by emailing a message that had unknowingly authored a WordPress post in our SPLOT Collector tool
My bit was an overview of the way I had implemented these in WordPress and showing the two more useful tools, the Writing tool and the Image collecting ones.
It is affirming a year later to have a good handful of SPLOTs in the wild, meaning people other than us using them. The prep for this talk got me, way overdue, moving the later changes to the github repos (TRU Writer) and (TRU Collector) and finally adding some documentation.
I was happy to meet David Wright there who had managed to set up a version of the writing SPLOT before it had an installation instructions
Been playing with @cogdog & @brlamb TRUWriter all morning. Great tool. Easy to install. Up and running.

— David N. Wright (@davidnwright) November 13, 2015
And we are seeing a lot of potential for this to be even easier to use within the Open Ed Tech collaborative that has the creative fingerprints of Grant Potter all over it. I am looking forward to helping maybe set up some Sandstorm grains that are SPLOT ready.
This has me pumped to return to the SPLOT home base and maybe pick up some of the half ideas that never got built out last year (example).
Stay tuned to the Smoothest Portable Learning Open Technologies or Simplest Possible Lucid Online Tools or Simplest Possible Lexical Outstanding Timesavers or Super Perceptive Learning Online Touchstones…. at splot.ca
---
Top / Featured Image Credit: Screen capture of our presentation at http://splotplots.trubox.ca/