My big/little sister Harriet is quite talented in many creative areas. I have a 26 year old quilt she made, an oil painting of the bicentennial tall ships she did in her teens, and a re-designed kitchen thanks to her help and decor taste.
A little over a year ago she took up watercolor painting, and she has shared a number of ones she made from my photos.
But this one she texted me is stunning:
that she made from this photo I took of Felix the first week we was with me:
I was trying to think of a way to show them together, and remembered– "DUDE YOU MADE A SPLOT FOR THIS!" That's right, that's what The Comparator does. Upload two images of the same size, and it publishes a "thing" where you can drag a slider across then to compare images.
Actually, if you go to the site, the demo image is the before / after photos of my kitchen that Harriet helped me redecorate: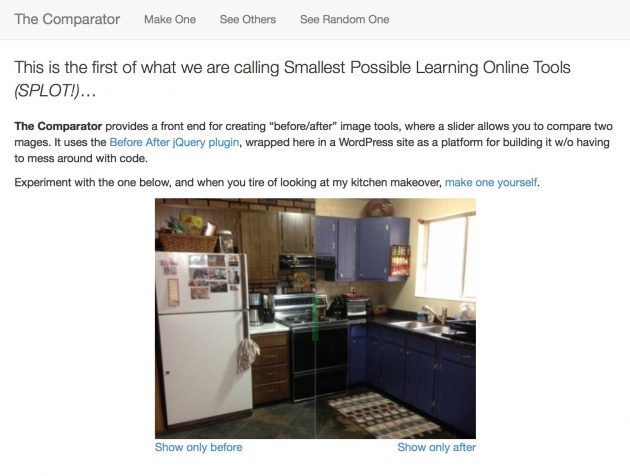 I just made one with the Felix images– check out the Watercolored Felix on the SPLOT or… if my code works, I should be able to embed it here:
Well that's how bad my code is, looks like some Javascript conflicts in ye old SPLOT.
Let's try it with the TwentyTwenty plugin:
Wow, I would have never guessed as a bratty little brother that my older sister would be so cool, thanks Sis!
---
Top / Featured Image: Screen shot of the Comparator SPLOT composite of my photo of Felix and the version my sister painted from the photo