This is how it ends.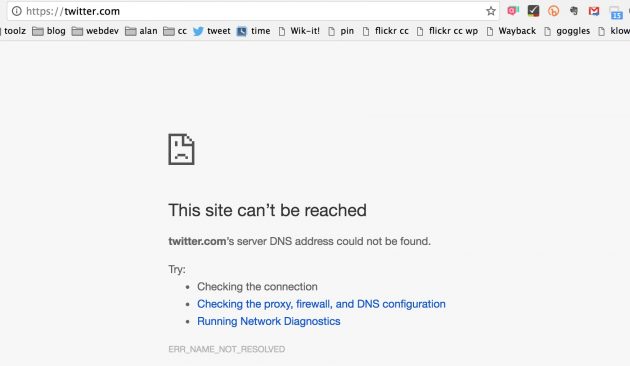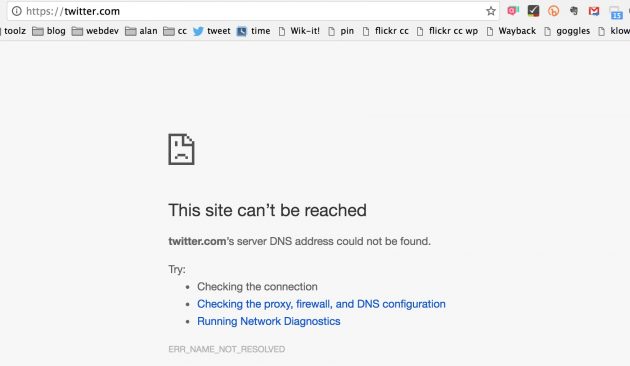 DDoS attacks are hitting the internet that network that was supposed to be designed to withstand attack. Twitter, GitHub, are down, many other sites are fine (like this one).
I sit here alone, contemplating a life of work based on the internet.
Options…
?
---
Top / Featured Image flickr photo by Mark Fischer https://flickr.com/photos/fischerfotos/7458286624 shared under a Creative Commons (BY-SA) license
The post "Twitterless" was originally assembled from spare parts of a 1957 Chevy at CogDogBlog (https://cogdogblog.com/2016/10/twitterless/) on October 21, 2016.