Here I share an idea for a Fall course that has almost no substance yet, but at least it has a hashtag 😉
This is all a direct consequence of the collaboration between me and Mia Zamora in running the open Networked Narratives course at Kean University where I co-taught and got to know brilliant students from a distance in Arizona (although we did have a momentous in person surprise meet up).
https://twitter.com/RissaCandiloro/status/860113018293825536
The wrinkle that is happening next is brilliant news from Mia as she was awarded a Fulbright grant to be a visiting scholar at the University of Bergen, Norway. As excited as she was, Mia also knew this would be bittersweet news for the graduate students she supervises in the Writing Studies MA program at Kean.
So we came up with a clever plan. And kudos to Kean and the English Department for supporting it.
For Fall 2017 and Spring 2018 I am going to be the teacher for the Advanced Seminar I and II:?Research in Writing Studies, the course MA students enroll in as they work on writing their thesis. And again, I am able to teach at a distance.
But like we explored the idea of networks to narratives, now we are going to try the same with a research seminar. Our plan is to overlap the five Kean students in the MA program, all of whom where in our Networked Narratives class with a project class Mia will be teaching at Bergen. At least four of the Kean students are doing projects in digital literature and the class Mia is teaching in Norway is in a Digital Culture program where students are undertaking research projects.
Our idea is to run an open research seminar.
Whatever that means. Hence this blog post, as I am fishing for ideas.
I have a lot of materials Mia has shared from her previous iterations of the seminar. As a description I will ife directly:
This course is Part 1 of your thesis journey. Over the course of the semester you will be developing the research foundation that will inform your final completion of the thesis. Whether the thesis is creative, analytical, or pedagogic in nature, you will need to do a fair amount of research and develop a lit review in order to proceed with your project.

This first semester is devoted to the development of a comprehensive writing plan, which includes the completion of a proposal, a weekly blog about process, a lit review, and an outline of the project including methodology, form, tools, and proposed presentation infrastructure.

The second semester of the course will be the formal "write up" period for the work, after the research foundation has been established and the proposed tools, methodology and infrastructure has been determined.
On my visit to Kean in May, I did get to hear from a few of the students about their ideas, and they are already in motion.
I don't have the expertise in Writing Studies to lean on, but I do have a network to call on. And what we want to introduce is how those same networks / connections we can leverage for storytelling and narrative can be leveraged for thesis research. I doubt this is an original idea, but by first foray of searches came up pretty empty.
The basics of my role (I think) are to help the students stay on track, ask questions, find resources as they flesh out and hone their topics, conduct literature reviews, and begin to develop the shape of the thesis. The challenge for us all is to be highly connected as I am not physically there,
The early ideas on the table include:
Students will narrate their progress in their own blogs, we will aggregate on a course site (what Mia has always done, and this is something all the students are adept at)
Some sort of regular meetings, likely via Google Hangout.
And contradictory as it sounds, I want to use a Slack for private discussion. I just set it up last night. Open is not an either or, and I see Slack as a way to maintain a flow of conversation.
Public discussion, research sharing via twitter. I already picked the hashtag #resnetsem (Research Networked Seminar). This post should be the first to use it. And a Twitter Tags sheet goes into place right away.
Some kind of ?? twice a month open discussion / event between the two classes. Maybe a twitter chat. Maybe a hypothes.is annotation storm. Maybe a shared watching of a relevant video / talk.
As students do their literature review and content curation, I'm interested in something other than each student keeping it in a doc or a blog page. I'm thinking about maybe using a diigo group, but also, I am thinking we should all use Zotero maybe a group? I have zero experience there, so welcome feedback.
Hypothes.is annotation should come into play
Some means to amplify student questions, research needs to a wider audience.
Originally we were thinking about working towards the end of a first semester some kind of online publication of the first drafts of their projects. But in a recent conversation with Mia, the idea popped into my head that maybe we ask them to some kind of online talk in TED format (or half TED, 9 minutes)– explain their research in a compact form to a general audience. We could do these live with a mix of Kean and Bergen students. I'm thinking of calling them THESIStalks 😉
I'm all over the map, but wanted to float the idea to see (a) if anyone really bothers reading blogs anymore (I do); and (b) to seek new ideas / feedback. Please?
Also on the books, Mia and I will also do a second round of Networked Narratives in Spring 2018, combining again the class at Kean with one at Bergen. It likely will be rather different. Emergently different.
Speaking of which, this summer Mia and I are writing a number of articles on #netnarr for DMLCentral, our first one went out June 19. We have this mode of publishing them in a conversational format as if it was a screenplay. Here is a bit of a preview for the next act in the script…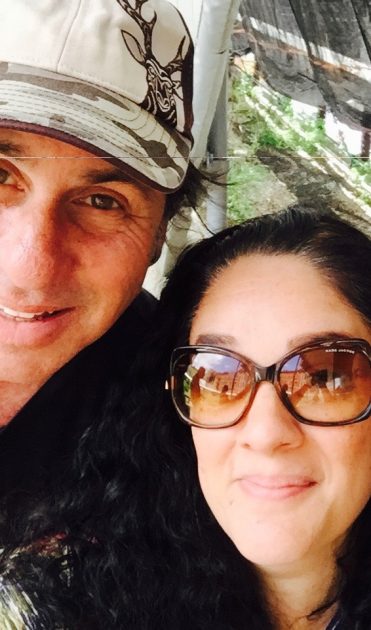 I have to thank Mia so much for making this collaboration possible, and also becoming a friend, getting to meet her family, even her cat kind of likes me.
This too all happens via networks, hence our fascination with applying the idea all over the place. I also so appreciated the opportunity to teach again in 2017; it has been maybe 3 years.
In so many ways, the opportunity of getting to know the talented and creative students at Kean has shifted somewhat my work interests, so I am very excited to have at least 3 teaching gigs lined up in the next 2 semesters.
---
Featured Image: There is a Middle Ground Between Open and Closed…. flickr photo by cogdogblog shared under a Creative Commons (BY) license