No one is going to try and connect to this damaged USB drive sticking out of a wall and a Toronto alley. But it's been here more than five years: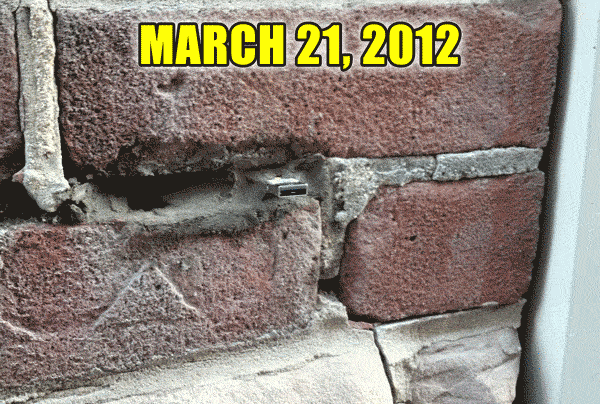 Like the one that I found again in a Vancouver alley (it always seems to be in an alley) (in Canada) this one was placed as as a deaddrop a media experiment in public spaces:
'Dead Drops' is an anonymous, offline, peer to peer file-sharing network in public space. USB flash drives are embedded into walls, buildings and curbs accessible to anybody in public space. Everyone is invited to drop or find files on a dead drop. Plug your laptop to a wall, house or pole to share your favorite files and data. Each dead drop is installed empty except a readme.txt file explaining the project. 'Dead Drops' is open to participation.
Since I am here in Toronto working on a project with Giulia Forsythe, we both were curious to venture back to this spot where we mixed concrete and popped a USB drive in a gap in a brick wall.
https://www.youtube.com/watch?v=Z3mqxQF2z1U
(every few months this video gets a spree of not so nice YouTube comments. I like seeing them).
While many web sites from not even this long ago have gone dark, at least the dead drops one is alive, see the link for the Toronto drop.
It never really was about actually transferring files with a stick in the wall. It was about the idea of low tech information sharing, becoming more and more relevant each day.
---
Featured Image: Drive Not Available flickr photo by cogdogblog shared into the public domain using Creative Commons Public Domain Dedication (CC0)