Speaking of HTML5 Up Themes I've folded into WordPress ones, I have to say my favorite might be WP Big Picture. Check out the demo site.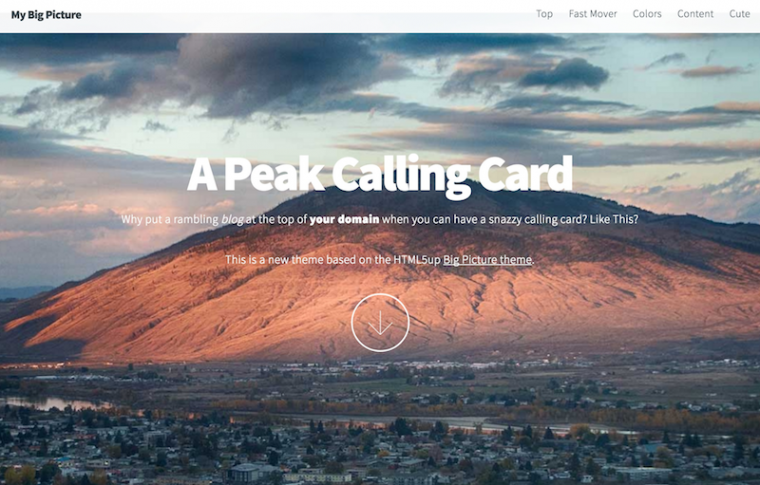 It has the lush design of the original HTML5up theme, but what you get in the WordPress version is adding new sections merely by creating new posts, easily changing the order and modifying the menu label from the post editor, having excerpts from front page link to full detailed single posts, stand alone pages not included in the menu, social media icons easily edited as a menu, Customizer interface for modifying front page subtitle and footer text.
And a bonus for those who have sites on Reclaim Hosting you can get this entire site, theme, plugins, sample contain installed via one click from your cpanel.
It's great to hear when people are using WP Big Picture:
I'm using Big Picture for a project right now; might have a need for Lens once this one is done!

— Rolin Moe (@RMoeJo) September 26, 2018
because I like to add them as examples on the theme site (or better when someone actually goes into GitHub, forks the ReadMe, and adds the example themselves) (this has happened like once).
The real joy is seeing the different way people use them. They can be one page landing sites like Laura Killam made. I like the way Coventry University DMLL uses them as event sites. I've set them up as workshop sites myself.
I got a curiosity tic going and decided to see if The Google could unveil a few more. Luckily I have some very specific text in the footer:
So I can look for other installs of the theme with a search on "WP Big Picture based on HTML5 UP".
Check out these nice surprises:
The Road in Spain is Hans and Jennifer Anderson's site for their mission work in Spain.
Here is the same theme used for a cottage rental. It makes me want to stay at Four Winds Holiday Cottage Cardigan Bay on the Welsh coast. It has views of all the rooms, even an availability screen added as an embedded Google calendar.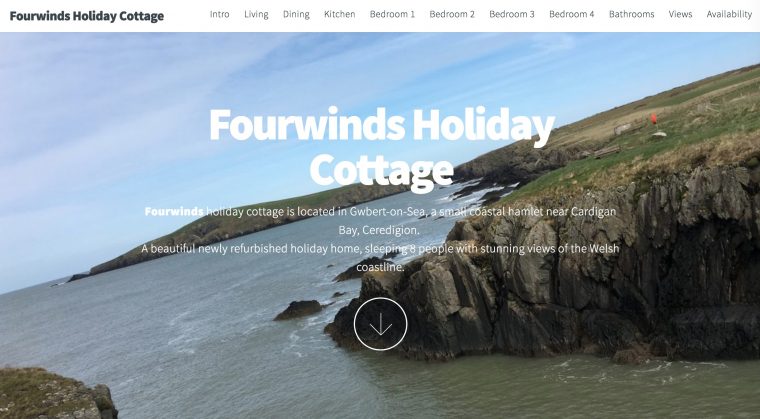 This one really excites me- North and South Main Streets is a Big Picture site that includes photos and oral history audio/video about the main roads in the city of Cork. The front excerpts lead to richly detailed pages with embedded media.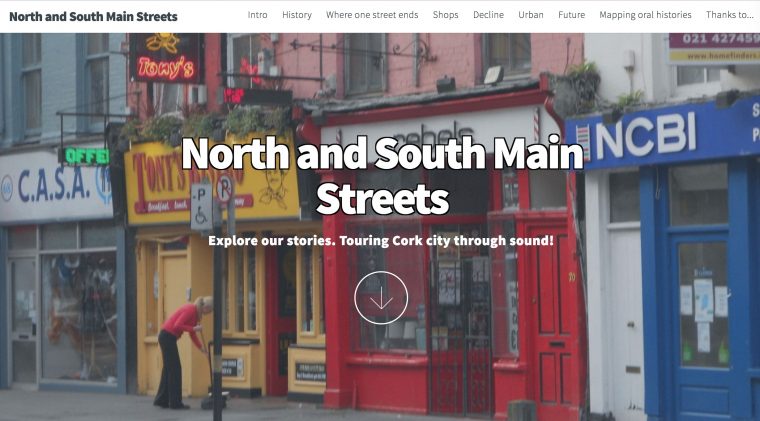 This is so rewarding to discover! I've added all of these examples; if you make something with the Big Picture theme, please share a link here or you can notify me in the GitHub site or heck, just tweet at me.
And just because I can, I just made some small updates… Previously the theme was limited to 10 sections on the front page; now it is unlimited (although more than 10 might make for a messy menu). I also added a new feature that will be in all these themes and SPLOTs soon, some new code on theme activation that will put up an admin notice to suggest installing or activating any required or suggested plugins (once you dismiss the notice, it won't bug you any more).

Give WP Big Picture a spin in your own WordPress site! It's pretty fantastic (if I may be so humble, but see what others have done).
And if you like this work, I can do more if a bunch of y'all hit the shameless begging buttons below. Every bit helps.
---
Featured Image: Pixabay image by kellepics shared into the public domain using Creative Commons CC0.