It's rather exciting to finally see this available on my Reclaim Hosting cpanel…
As if I need another reason to say how awesome @ReclaimHosting is- there is a second one click install of my WordPress calling Card themes available.

This is way beyond "Hello World" in Twenty-Seventeen https://t.co/WOPKvEZOod pic.twitter.com/GDtuDunH2l

— Alan Levine (@cogdog) September 11, 2018
One of the biggest conceptual hurdles IMHO with getting your first domain is understanding that as a master of that chunk of land, you can do more than install one site, one wordpress blog. You can build many structures there. When planning the Crafting Connected Courses DML workshops, I got the idea from Tim Owens to have people start by using the very limited cpanel site builder to put a super basic placeholder at the entrance to their domain (later made into an Ontario Extend Activity).
It's quick to do.. and right away people want to change it. So it builds a motivation to move on to learn how to install WordPress<. I had gotten the idea in my head that I might be able to turn the elegant static HTML Dimension template into a WordPress theme, so that someone who had done the simple one with Site Builder could make better calling cards in WordPress.
Right now I have made three of these, all available in GitHub — WP-Dimension, WP-Big Picture, and WP-Highlights.
Getting one of them means downloading the theme, uploading to a new WordPress site, and then following what may be some long winded directions for configuring the site, creating content, making menus.
A number of people slug through this, but I've tried and fell short on a few ways to try and make it easier. I recommended trying an Instant SPLOT approach which means installing a Duplicator plugin, downloading an export file, and importing it into the Duplicator. It sort of worked; some people got locked out of their site, and it seemed my email address seemed to travel as an admin contact.
The other problem with the one off installs was that almost nobody every updated the themes, and I add features to them often (and fix bugs). I thought the GitHub Pusher plugin approach would work, but that too only took care of part of the problem.
Thankfully Reclaim Hosting is on the job. We did ty this out at stateu.org and with the folks at Coventry that we could offer a series of options on installing WordPress, so that beyond a vanilla Hello World Dressed in Twnety Seventeen, we could provide options for pre-built WordPress sites, everything in them, both calling cards and SPLOTs available.
The downside was that to update the templates, after I uploaded new theme files, Tim had to run a script to modify the installer. Plus you cannot really know from those buttons what they really are. There might be a better way…
In conversation with Tim Owens at last March's Reclaim Hosting Workshop, he had found a way to create customizable install scripts that work with the Installatron system used at Reclaim to install all their applications, that we could actually make a WordPress site, all built out with the theme, settings, plugins, and sample content that could be installed from their list of apps. In one click.
And… (drum roll) … it also works that when I push a release as an update on GitHub, it could update the theme on the same cycle that it automatically updates the WordPress core.
So it goes like this, in my Reclaim Hosting Cpanel, under Featured Apps, are two that are WordPress Calling Card themes that can be installed anywhere in a domain.
It then rolls like installing blank WordPress- you pick a location (main domain, sub-domain, or a directory inside a domain/subdomain), etc. The important thing here is to make note of the admin name and password; unlike the generic WordPress you cannot log in directly from the apps page.
But what you get is a completely built out sample site of the theme, with everything in place. Instead of adding it from scratch and my directions, you just go in and start changing things. Here is a one click version of WP Highlights I just did via this new installer.
I might be biased, but this is insanely useful as a stepping up point for people new to WordPress. We have plans to add WP-Dimension to the mix, and then you know what is going to appear eventually…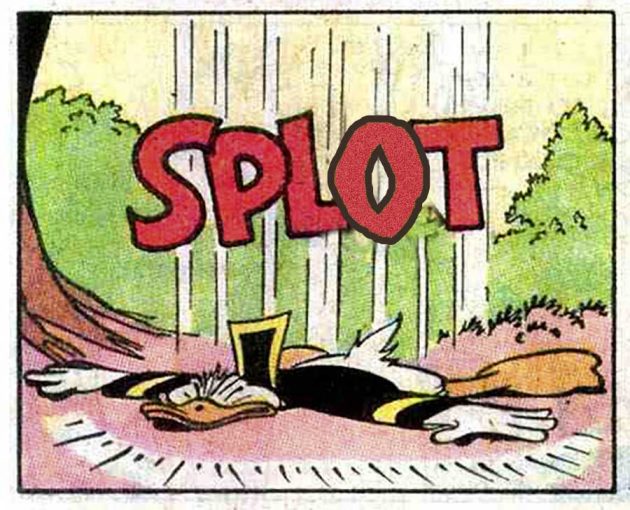 I should say I would be this excited as a Reclaim Hosting customer, but also ought to mention that they have been providing my a small fellowship this year so I can put some more time into building out SPLOTs and calling card themes.
There's a lot more I'd like to do, more calling cards, more splots. If this has some value or potential (here it comes) please consider some of the beggin buttons below.
---
Featured Image: Added a screenshot for the WP-Big Picture theme (itself my own CC0 licensed image) into the button area of pixabay image by geralt, the latter placed into the public domain using Creative Commons CC0.