I dare you. I double dog penguin dare you to contribute a story for my True Stories of Openness (formerly known as Amazing) aka Magic Acts of Web Serendipity…
First conjured up long long ago (2009) at a conference far far away (Open Ed in Vancouver "Crossing the Chasm" was the theme), deploying not light sabers, but the CoolIris plugin: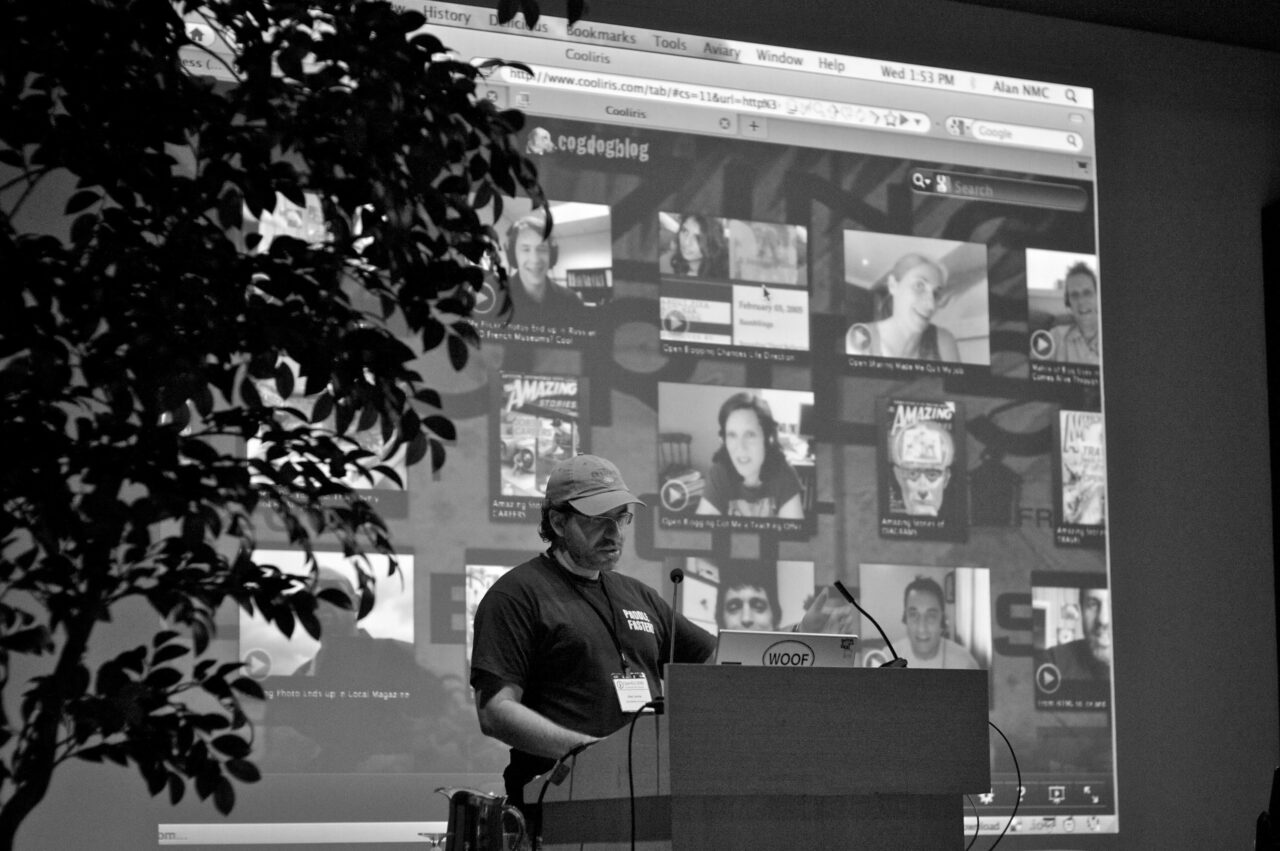 but enough nostalgia, it is 2022 and I am cranking up the machine again in a push to collect new stories for a presentation next week at OER22, "The Tonic of Serendipity: A New Call for True Stories of Open Sharing"
Here is my pitch, plea, shameless begging
When I put out the call, I get plenty of likes, retweets, soft pats on the back, but it usually takes more direct prodding to shake some stories loose. I can only guess why, there are well over 100 examples of great variety, and they can be shared in not just video, but audio, or old fashioned text.
What am I asking for? Why there in About Page that says what it is about!
I saw one recently in twitter, the person kindly submitted… the tweet. I do appreciate that, but what I mean by a story, is a human narrative, the kind of thing that you would bust into your friend's house and say, "THE MOST AMAZING THING HAPPENED ON THE INTERNET! and then re-tell it like "I was just doing my regular thing and this happened" and "because of that this happened" and "next thing you know I was doing this!" and "I never thought that THAT would happen.
Well maybe not like that, but I always crave more, more than just a link or a piece of media. I crave the back story. The emotion. The joy. The crazy sense of adventure. Has the creepiness of the net just snuffed that out of people?
Not that it's an incentive, but this newest (3rd) version of my site is powered by my SPLOTbox theme, meaning you an add/upload media to go with your story (note the with, the media is never the full story). If you really want to figure out what this SPLOT stuff is about, here is your chance!
Click.
The.
Link.
and make me and a penguin happy.
We double, triple, quadruple penguin dare ya.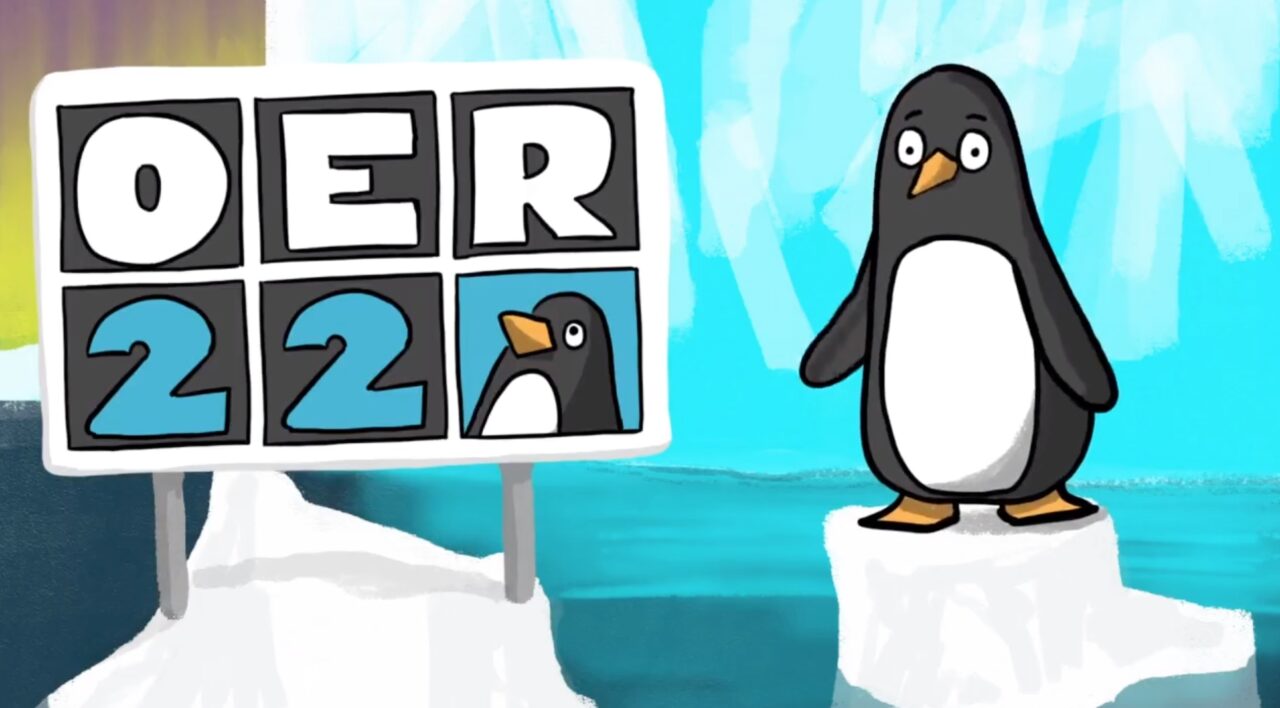 C'mon! Here is your last nudge…
---
Featured Image: More artwork by Bryan Mathers, a custom CogDog logo he made for me plus the GO-GN/OER22 Penguin, recast into a propaganda style poster.