It has been a loooooong time since I looked at the Demotivational Posters from Despair, which I can remember from way back when the web was young and we spun HTML by hand. For a lover of sarcasm, this is one of the highest art forms, taking potshots at those motivational posters the PHBes put up in the office to "inpsire" your widget production.
For some lost brain neuron snappage, I peeked back and plucked a few fun ones: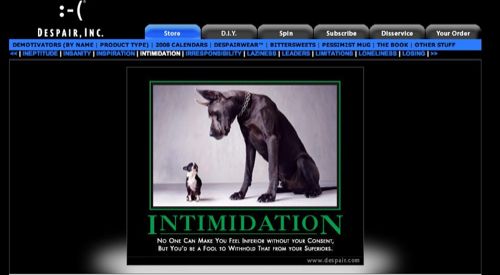 Intimidation: No one can make you feel inferior without your consent, but you'd be a fool to withhold that from your superiors.
Nothing like being the BIG dog!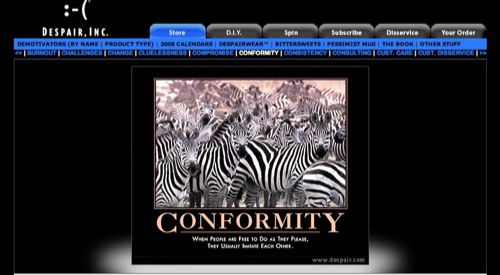 Conformity: When people are free to do as they please, they usually imitate each other.
Hey, isn't that what tagging is all about?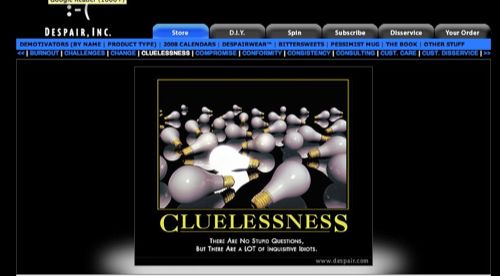 Cluelessness: There are no stupid questions, but there are a LOT of inquisitive idiots.
Ow! I love this stuff.
Yes, I need help ;-)