This is for @pumpkiny, trapped in an edupreneur conference full of MOOC hustlers…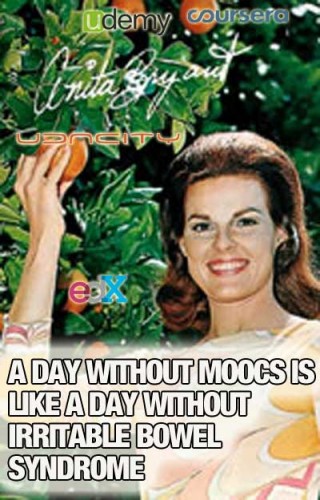 I could go for that, so who is going to be the 2000-teens version of Anita Bryant?
"He's not a talking bird, he's a thinking bird. He thinks MOOC"
Sorry, MOOC mocking helps me stay sane.
The post "A Day Without Hearing About MOOCs is…" was originally emerged from the primordial ooze and first walked on land at CogDogBlog (http://cogdogblog.com/2013/04/a-day-without-moocs/) on April 17, 2013.