This is for @pumpkiny, trapped in an edupreneur conference full of MOOC hustlers…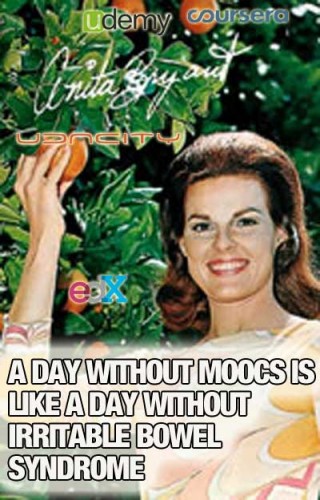 I could go for that, so who is going to be the 2000-teens version of Anita Bryant?
"He's not a talking bird, he's a thinking bird. He thinks MOOC"
Sorry, MOOC mocking helps me stay sane.
The post "A Day Without Hearing About MOOCs is…" was originally cracked open and scrambled from a rotten egg at CogDogBlog (http://cogdogblog.com/2013/04/a-day-without-moocs/) on April 17, 2013.