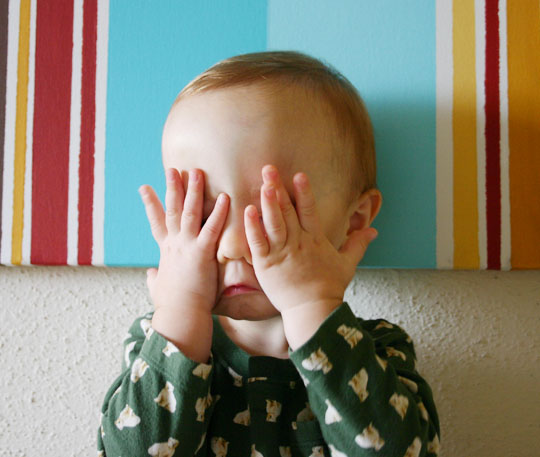 cc licensed flickr photo by Laurie :: Liquid Paper
You see that cute photo I used? You know the routine. I use compfight to search tags on creative commons licensed flickr photos with the tag peekabo.
Then I download a copy, upload to my server, include in this post, provide attribution, and that is how it is supposed to work.
915 results. I love that. 915 peekaboo photos I can use.
Or so I think.
I was searching a few clicks back and came across this utterly fantastic photo (there is a reason you don't see it here). I searched on creative commons licensed photos. It has a By Attribution Non Commercial license applied to it, linked under words "Some Rights Reserved".
But before I could reach for the "All Sizes" button I tripped over this:

Please don't use this image on websites, blogs or other media without my explicit permission. © 2009 Tywak . All rights reserved.
I don;t care if people reserved the rights to their photo. That is their right. But why the bleeding ***** do you have flickr apply a CC license and then overwrite it with a copyright? This kind of action (and I am hoping it is merely an oversight of not realizing the flickr defaults) totally defeats the purpose of search sites that limit results to creative commons.
Peekaboo! Creative Commons or Not?