I'm going to warn you of something incredulous.
Later.
But first, today's 0.001% thought out message:
A tweet is in the eye of the beholder, so just to be clear, I fully subscribe to the power of what a retweet can do, and to a slightly lesser degree, nod to the effectiveness of a quick method of agreement registered by committing an act of "liking" which used to be "becoming a fan" and is also construed as "recommending" and given the Facebook rate of churn, in two weeks will be some other expression.
But as I become a GOM (Grumpy Old Man), I am seeing a trend perhaps of less reading and less writing. And there is nothing anyone can really do about it, the giant boulder is rolling down the hill. This is just my own periscope, but from where I sit there is less blogging going on, I am seeing less commenting in blogs (and in flickr). Retweeting and liking on heir own are things I can value (and do), but what happens if that is more and more all we do? To me, they are at the lowest end of the Read/Write food chain, they ought to be minnows.
The thing is, this interweb thing is always on the evolving path, and never quite stays what it was.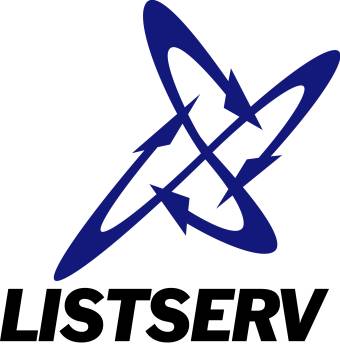 I remember my own first renaissance era of listserv communities, odd as it sounds, in the pre-web late 1980s and ea;ly 1990s were THE place of interaction and exchange.
There was flame wars and crazy free sharing, there were personalities and ful out debtates, all in plain text. It was the first place I ever "met" D'Arcy Norman, and in many ways it was as social networky as things could be then.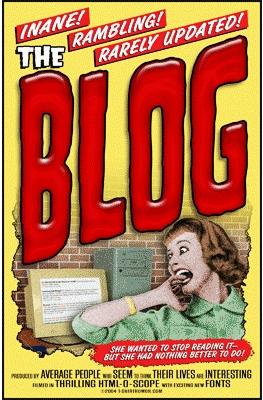 Second renaissance era was the blog days of the early 2000s- it was as exciting, we were all MovablePressing, than WordPressing (and other variants), and more, because unlike a hosted email list, these became places that individuals owned and created in.
It was magical, comments flew, links and trackbacks light up the nets. It was a golden era not fading into the mist. It seemed like it would last forever.
But it never does.
There is always some smaller, scrappier marsupial under your big, webbed feet.

cc licensed flickr photo shared by cogdogblog
Twitter too may be in or just past its own renaissance era, back in 2007 when it was still "the stupidest thing I ever heard of" (well, it can still feel that way).
Yet….
There even seems to be (and of course I have no stinking data, just a feeling in the gut) some shifts even in the pattern of twitter, as there is such a frenzy to push out tweets, that it feels like people are listening a bit less. I guarantee if you call me out with an @ as a question or a message, I will respond. I am all over my @s. Are you? Is it only if you see them fly by? Are you too @scoble to bother?
And here it is, my weary worry. There will yet be something else we dont know of, some new whiz thing, kid on the block, that will come along, and like now, when people are "too busy to blog" or "don't have the energy to do the long form", this new X will have people saying they are "too busy to tweet" or "don't have the energy for 140 characters".
And that thing just might be the blue logo-d monster that Tim Berners-Lee warned us about today
"The web evolved into a powerful, ubiquitous tool because it was built on egalitarian principles," he said. "The web as we know it, however, is being threatened in different ways. Some of its most successful inhabitants have begun to chip away at its principles."
Or maybe not. I know there is a whole lot of read/write/webbing going on out there, a huge volume of it. It just somehow is starting to feel different in a way I cannot fully articulate. You can Like this or Retweet it for sure, or just ignore it.
But what do I know, I am just one node in the mix.
UPDATE: Lots of retweets on this plus, 1 person liked it (thanks Seth G!). I like that someone likes it (maybe I will retweet this)