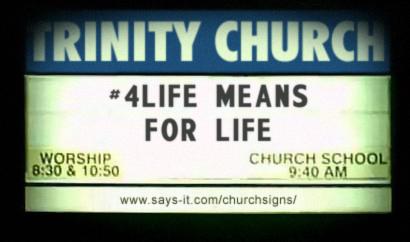 While traveling, I am missing out on most of the wild antics going on in ds106 where there appears to be hostile class takeovers, student revolts, and a lot of name tossing going on. It's no wonder what the MOOC people hardly mention this class, as it fits no mold any online open course has used before, or any course for that matter.
But it bears saying that the rallying cry, "ds106 4LIFE" is not a throw away phrase. It does mean, that if things get rocky, you just don't bail, and increment an integer– you stay in the game. "For Life" is not "For Life until the wind blows the other way" – it is FOR LIFE.
And it works both ways- I have little actual understanding about what is going on between the various permutations of Dr O'Blivion and family nor what actually Jim Groom is up to. But I do know, that if you are in ds106, than it is "4LIFE" – you cannot be banished by any entity. Nobody has that authority, NOBODY. "For Life" is not "For Life until someone gets pissed off" – it is FOR LIFE.
I will point out an observation that merits attention- note that lack of a single animated GIF being published at bavatuesdays since June 26, 2011 — if that is not a cause for concern, I don't know what is. Something is amiss.
There is no banishing and there should be no running away, ds106 is #4Life and you just don't put asterisks on things like that.
It is, however, a curious scenario playing out. It is not clear who is who, and people are trying on personas and playing them out. This is making art damnit, but art that leaps out of the page, out of te screen, and into our own confused reality.