I can hardly resist the ds106 call to Remix and Album Cover:
Find an iconic album cover and remix it to represent a something different. It can be a play on the title, the image, the aesthetic, genre, etc. See the visual example featuring Snoop Dog and Dr Dre as Chronic Youth (a play on Sonic Youth's album cover Goo).
There is a whole google search results page of sources of album art, e.g. http://albumart.org/. This one was done in about 20 minutes, harkening back to the 1970s Rock Era of ds106: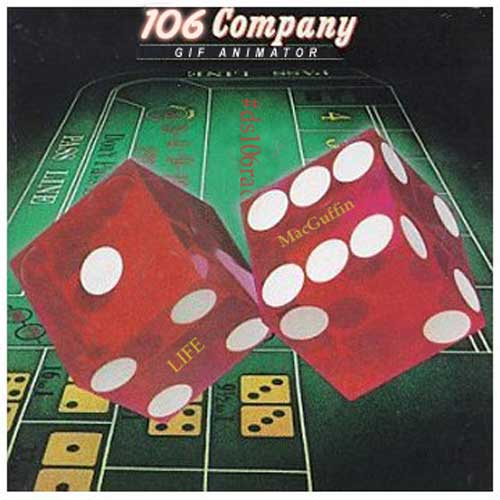 It's hard to find a die with a 0 on the side! Based on Bad Company's Straight Shooter, songs on ds106 Company's GIF Animator features:
"Good Giffin' Gone Bad" "" 3:35
"Feel Like Makin' Mashups" "" 5:12
"Dailyshoot No More" "" 3:59
"Scottlo Star" "" 6:16
"Deal With the Bava" "" 5:01
"Wild Fire Haiku" "" 4:32
"Macguffa" "" 3:41 [9]
"Call on MBS" "" 6:03
Not for sale in any store! If you order before midnight, we also include the bedstand black light.