cc licensed ( BY ) flickr photo shared by cogdogblog
Jim Groom and I are in the last home stretch of ds106 at University of Mary Washington, final projects and last blog posts being due Sunday, and next week being individual review sessions. After an intense semester, as hard working academics we ought to head off to an idyllic summer retreat, a tropical island, the south of Spain… we'll maybe one of us is moving on.
But not this dog- with my colleague Martha Burtis, we are ramping up a summer version of ds106; a 10 week online class for students at UMW, but as always, wide open to the rest of the masses on the internet. Are those monsterous sized moocs wearing you down? Maybe the grind of Udacity is not heating your kettle?
Come to camp.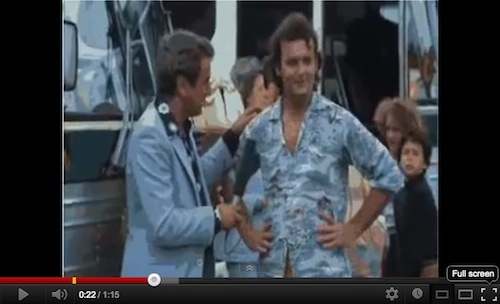 Yes, on May 21, Camp Magic Macguffin will open for all to enjoy the ds106 summer of digital storytelling. We will have the same structure of storytelling, visual, digital, audio, video, remnix assignments,, but in a new setting. A new camp space is about to be opened up as a positive environment; unlike last summer which went strangely awry, the new operatiors of the camp have a well crafted plan modeled from the Finnish Hygge Model of Self-Actualization.
How can you be part of this? Just stay tuned to http://ds106.us for more information and a link when the workers have finished omn the remodeling of the camp facility. You can prep by either setting up a blog (preferably of the WordPress flavor), or deciding how to use a current blog for your ds106 work (we can accept your work via a blog feed on a tag or a category, thats what I do here). We will set up a camp enrollment form right away
Get in the creative flow now by practicing The Daily Create.. daily? Give a peek at some of the 365 assignments participants have added to the Assignment Bank; give some feedback/comment love to the final projects that are rolling out over the few days to the streams for my class or Jim's section.
Go outside and start looking for that perfect marshmallow stick. Go back to your own past summer experiences, and stir up your favorite camp fire stories. Get some camp swag.
Can you feel the camp spirit coming?
Yeah, it just doesn't matter! But making summer art with ds106 does, damnit.