Another slide guy attempt and damn, Martha got to Timmmmy in space first. Oh well….
NASA SCIENTISTS IDENTIFY SOURCE OF MARTIAN LANDSLIDES
In a press announcement today, NASA scientist Marvin M. Artian released startling photographic evidence of the cause of the mysterious recent landslide deposits spotted in the Burns Hill region of the Endurance crater. Using a pirated copy of Photoshop 4 and unreleased photos found in the deleted files director of the Opportunity rover, we know have a cause for this recent geologic event: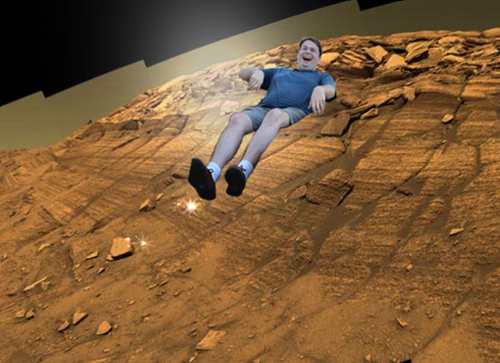 Stay tuned for more on how those faces got built.