Given a photo from @drgarcia of Jim Groom and his new sidekick, Daphne, I was struck by how similar their intent was on the computer screen.
As a fitting parallel for one of my older efforts at the ds106 assignment, the parent child head swap, we have now a dog who, if she tries hard, may be up to Dog Blog Standards.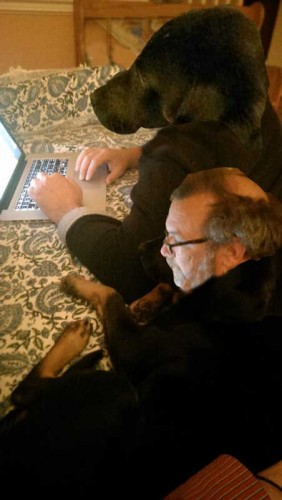 Keep on blogging, Daphne!
The post "Man That Bava Dog Can Blog!" was originally zapped with 10,000 volts and declared "It's ALIVE" by Dr. Frankenstein at CogDogBlog (https://cogdogblog.com/2014/04/man-that-bava-dog-can-blog/) on April 7, 2014.