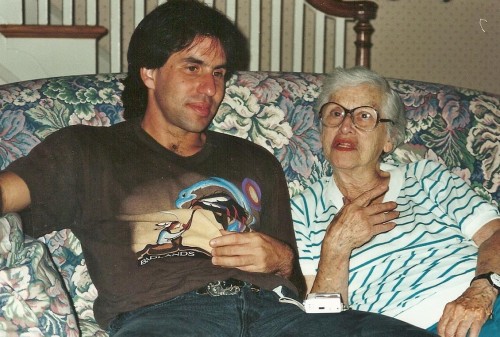 My grandmother was born today, in 1907. Or sometime around this date. One of her stories is that she never had a birth certificate. Born into a large family, and with her Mom passing away when grandma was a child, there was no official birth record. At some time later, she was able to prove her approximate birth according to notes in the Census taker. She so more or less picked October 15 to be her birthday.
That is just like her.
I teased her that I wanted her to live at least until 100. She came close, 96.
That photo above was on a visit to Baltimore in 1994, when I recorded an hour of her telling me stories of her life, recorded on a micro-cassette. I later digitized it, and made a short video from the first segment.
I always remember her telling me a story about learning to drive a Model A Ford. In this clip, she talks about how they got the car (it had to be the late 1920s if my Dad was a baby), Essentially, she and her husband won all the money in a poker game, $25. On their way home, they saw a car on the street with a "For Sale, $25" sign, and they bought it.
Serendipity happens.
A lot of my family stories are about how stubborn she was, and she did seem to be at the center of family tension. I never saw any of this, she totally treated me like a prince. I remember her taking me to see a Baltimore Colts game in the early 1970s. I remember going for rides in her red Rambler. I remember her swimming out far from the beach with me in Ocean City, to float the waves. I remember her arguing with her sister about Scrabble.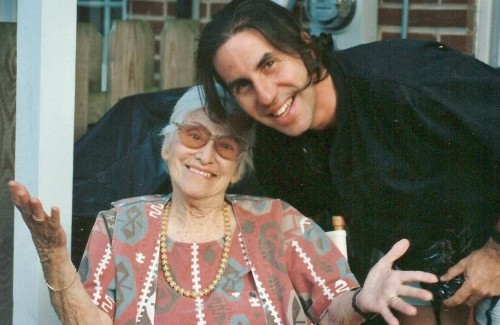 There really was no one like her. And I know at 107, she would have a sing song laugh about life. I can hear that laugh.
Happy birthday, granny.