Having accomplished the tsunami wave riding disruption of higher education, Coursera is not resting on their laurels or profit line. No, the crushing of the archaic system is more than imminent, it's cruising at 35,000 feet.
In December 2015 the Learning Really Begins.
At 30,000 feet, online higher education isn't the most effective thing on this plane.
Sit back. Relax. Enjoy the lecture video.
Tuition ain't what you gotta worry about.
In case you have not heard this End of Universities as We Know it announcement
Innovative Marketing? JetBlue flights to feature Coursera videos | Education Dive http://t.co/fTThvCsPoi via @educationdive

— Rick Bartlett (@rbb2nd) November 26, 2014
And I cannot be the first one to conjure up Samuel L Jackson as your Super Professor. But I could not help myself…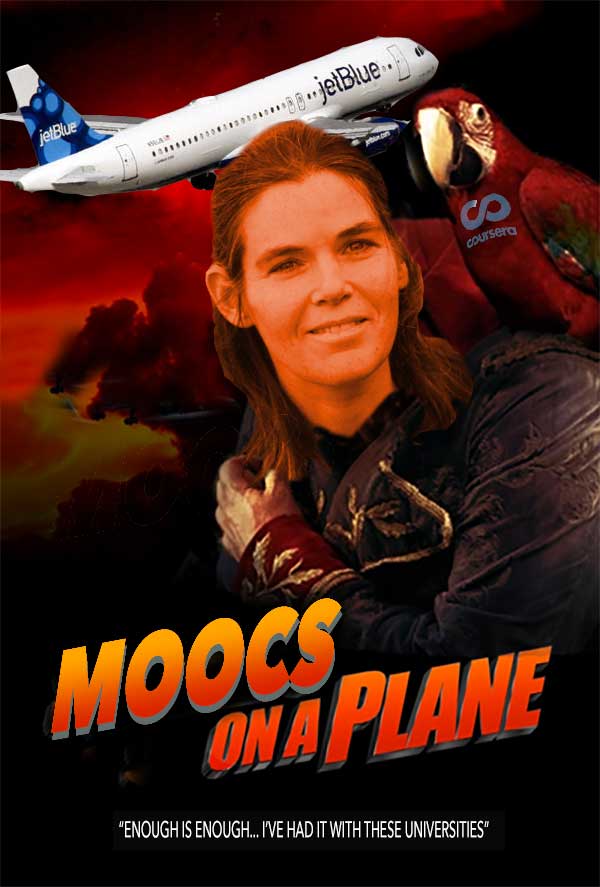 Do not get on a JetBlue fight and think you will not learn something!
UPDATE: Nov 27, 2014 Where is my ds106 ethos? I completely neglected to tag this post to connect it to The Horror of MOOCs assignment.
Not to mention that the tag for it is… I bleep you not… DesignAssignments666
Talk about scary prospects!