Today, Oct 15. was approximately my grandmother's birthday. She would have been 110 today. That top photo is me recording her stories (on a micro-cassette tape) in 1994 at my sister's house in Baltimore. That's been digitized and blogged here before, but heck, I still like just the first 5 minutes of that I made into a movie
There is a part on there where she talks about what it tool to get her a birth certificate.
I am pretty sure this was the last photo and time I saw here, in November 2001 (?) that would have been after my Dad, her son passed away.
She was not happy about being put into a facility, and she did not live much past this– she passed away in July 2002. She was stubborn as anything. Then again, she outlived her husband by about 50 years, all of her brothers and sisters, and both of her children.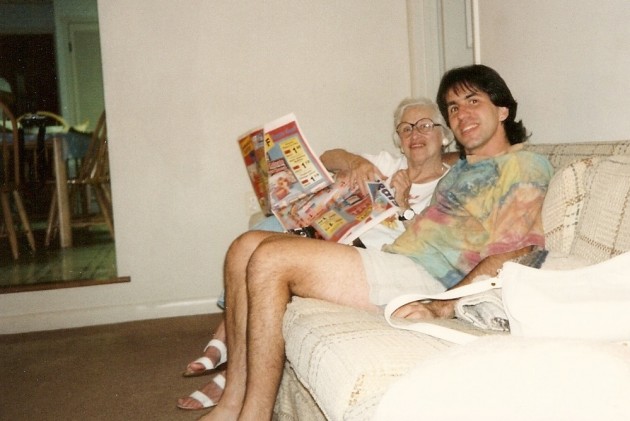 This might have been that 1994 trip too, not much more after judging by the poof factor of my hair.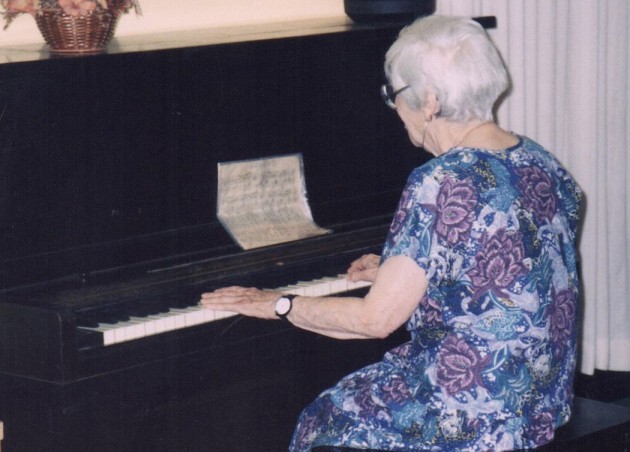 She loved her music, there playing sometime in 1996.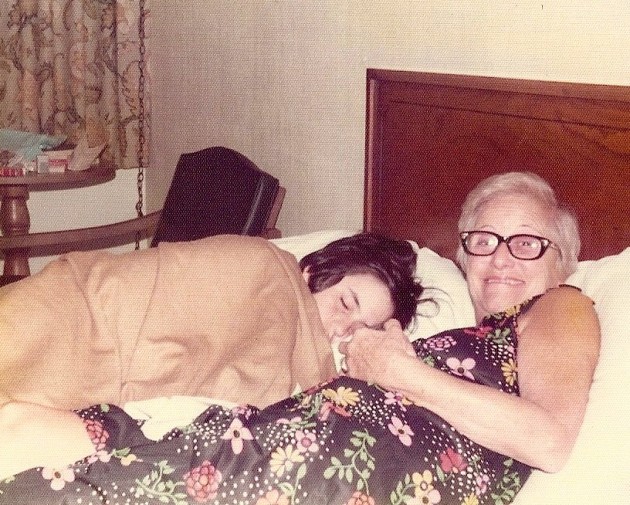 There we are in older times, maybe 1975 (?) She and my parents took me to Williamsburg, VA for my birthday. Apparently, the experience, all that re-enactment, wore me out.
And maybe my favorite photo of her, caught in mid pontification, at her apartment:
This would have been in 1986 when I was taking a film photography class. I think this defines her well in my memory.
I kep asking her to live to be 100, I would tell her she could do it because she had "spunk" — she cam very close, and I miss her dearly for all she loved me.
Happy ~birthday, Granny
---
Top / Featured Image credit: That's my own photo! Heck credit me.