I was out of ideas so for today's UdG Agora Daily Try I went back to the well of DS106 Daily Create number 932 on July 28, 2014:
From Memory, Draw The Path Traveled to Your First School

Go back to your first days of school; draw a map of the epic journey to get there.
I like these kind, they tap into your own story, and seem to ones you could do on a computer, but might just be more fun with pen and paper. I decided to do one this morning while waiting at the Burlington Vermont Airport, and literally drew it on a napkin (luckily, I have a beautiful pen made by Howard Rheingold).
Bedford Elementary (and Sudbrook Middle) School was more or less across the street. Or at least the ball fields were that are part of the school grounds. Crossing Campfield Road, passing Butchie Zerlaut's house, it could have been a hop over the fence. This would have landed me first in the left field corner of the Big Field, where the Pony league kids played.
Then maybe I would run up "Suicide Hill" (named for the winter sledding), maybe stopping at the Big Rock in "The Woods" before wandering over to class.
Actually I more likely plodded up the sidewalk along Campfield Road. That's how memory goes. Sometimes we can make it more elaborate.
Just for more fun, I found this are in Google Maps
Heck, I even found my old house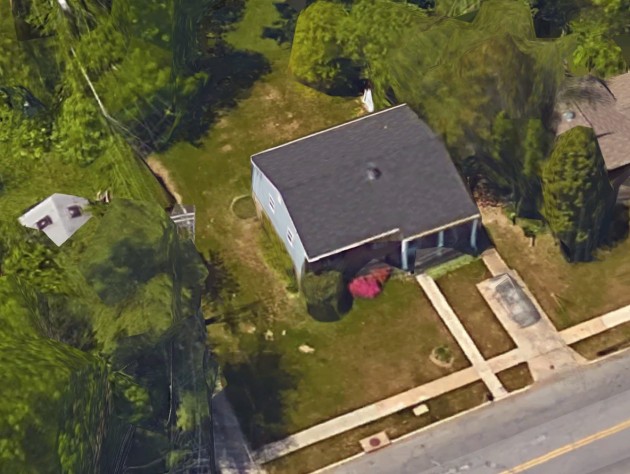 The above the ground pool in the backyard looks long gone. If Google had enough zoom to tunnel through time, you might have seen me grinning behind the back of the house
It was good to see four other responses from our Guadalajara participants.
Can you remember yours?
---
Top / Featured Image Credits: flickr photo by cogdogblog http://flickr.com/photos/cogdog/22181680385 shared under a Creative Commons (BY) license