This storytelling drive is going to happen. There is a roundup for January 2016, when me and some other riders are gathering to do a new round of The One The Only The Stomp Over MOOCs Open Course in Digital Storytelling, DS106. It's been riding the open internet plains 5 years now.
I've signed up with the boss Bil Generuex at Kansas State University to teach an online version for KSU. Way over in Virginia, Paul Bond is pondering to hitch his UMW spring course to our wagon train. In my visit last week with Antonio Vantaggiato we conjured up plans to have his media course from Universidad Sagrado Corazón in Puerto Rico to be part of this.
And if you have never done DS106 as an open participant, and always talked about "maybe one day I will do it.." well put on your boots and spurs, and get ready to ride.
We are doing DS106 with a wide open theme of Western Stories– not West like the Western Hemisphere, but West like the Wild Wild West. It's your standard Cowboy tales, and then not.
Bill and I are meeting today at the old oak tree on Vonnegut Creek to create video to pitch to KSU students.
What are we talking about when we say "Westerns"? I don't know for sure, so I have been asking a few folks to toss down ideas for movies, TV shows, music, books, or just interesting readings. Now I'm calling on y'all to help us out.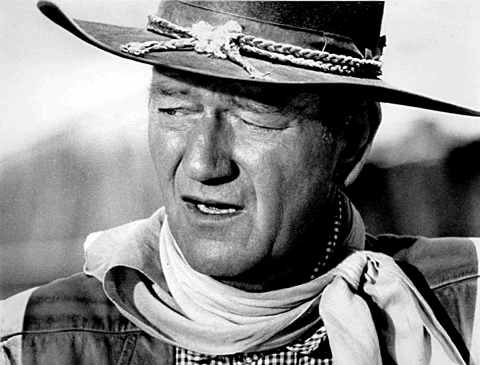 If you have ideas of material we should think about using, or what ways we can stretch what a Western might mean, please bring your herd of ideas to our Google Doc.
Otherwise, stay tuned here, or at http://ds106.us or my 106 Tricks site.
Because in January, you may be asking me if I used enough dynamite.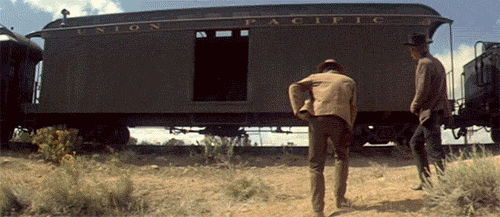 ---
Top / Featured Image and used in GIF credit: That's The Duke from The Comencheros, Wikimedia Commons sez it's public domain.