But it is a blog. Or is it? What am I talking 'bout, Willis?
No, the title was a talk I gave today at the Justice Institute of British Columbia, at the invitation of UDG Agora Project manager and colleague, Tannis Morgan. She asked me to come to JIBC and preach the gospel of WordPress (not her exact words).
I made a leap of metaphors by drawing some analogies from my first immersive educational technology tool experience in the early 1990s with HyperCard (the tag line on my box of HyperCard 1.0 floppies is "A Personal Information Toolkit" to today my use of WordPress.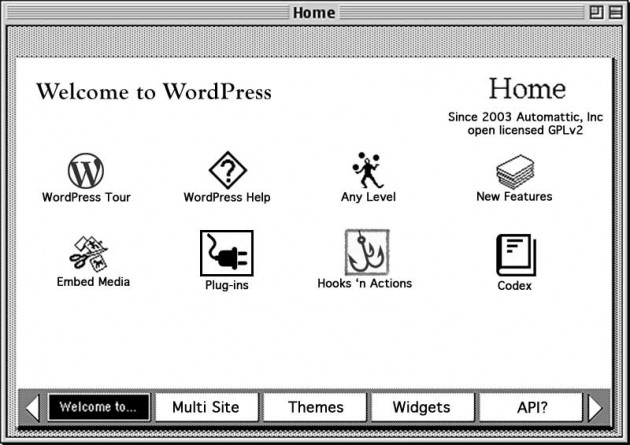 It made sense thinking about the way one could create in HyperCard without any programming knowledge from a visual interface (it's graphics interface for creating and linking cards with buttons and fields) to going deep into the heart of the system with HyperScript (where I found I could write scripts that would write scripts), it's extensibility with XCMDs (e.g plugins). Mainly, with both of these tools, I found them to be tools in which I could create tools for other people to do stuff.
Anyhow, you can catch the whole presentation as a WordPress powered thang at http://show.cogdog.casa/notablog/ – it was video streamed and such, and I made my own personal audio archive.
Now I will clean up after myself….

    on closeStack

      if the freeSize of this stack > .25 * the size of this stack

      then doMenu "Compact Stack"

      pass closeStack

    end closeStack