My upcoming long term project is all about building a credential system. Most of the first reflexes on hearing is "Go Directly to Badges, Do Not Pass Go." It's two weeks before I start, but my brain is already in motion, so I am info grazing.
Now I have been a little bit flip about mocking badges. So I plan to step back and learn more, especially as now the magic words are Badges + Blockchain. Fortunately we have a good information detector on the case.
So here is a thing. Without surprise I am reading stuff from Doug Belshaw given his involvement past and present with Open Badges. In his most recent post Why do we hire based on 'experience'? HR, Automattic, and Open Badges, Doug describes 3 ways "in which badges can be used to unlock those chunky black box qualifications" including Granularity, Evidence, and Portability. None of which I disagree with.
The Evidence one has had me puzzled though.
whereas LinkedIn profiles and CVs are a bunch of claims, Open Badges can include a bunch of evidence. Proof that someone has done something is just a click away.
I've been looking at a few badges (am not quite finding a good place to locate them, I expect they are all inside of LinkedIn, where I lack an account. Please for the love of my sanity, I hope I do not have to activate my LinkedIn account) mostly when people have tweeted them or a few I have managed to spot in blog sidebars.
I found someone who had some badges from University of Florida's BlendKit (which I hear many good things about) (don't get all and at me).
So I see a link for Evidence. Surely this will show me evidence of the person's work/skill/achievement (I will stop calling you Shirley) (may am I feeling rather parenthetical today)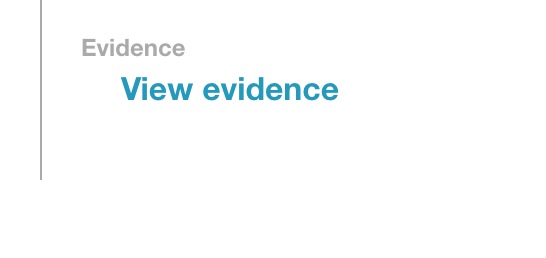 What kind of evidence? Who knows? Another link to click…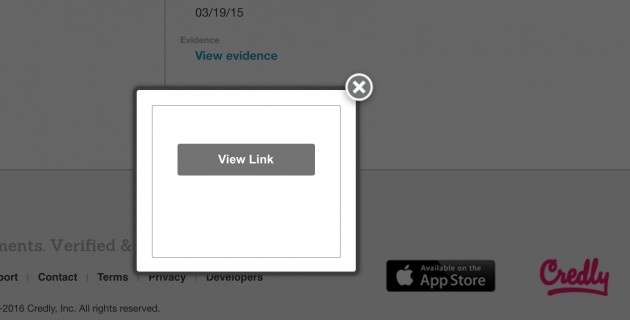 Here is the "evidence"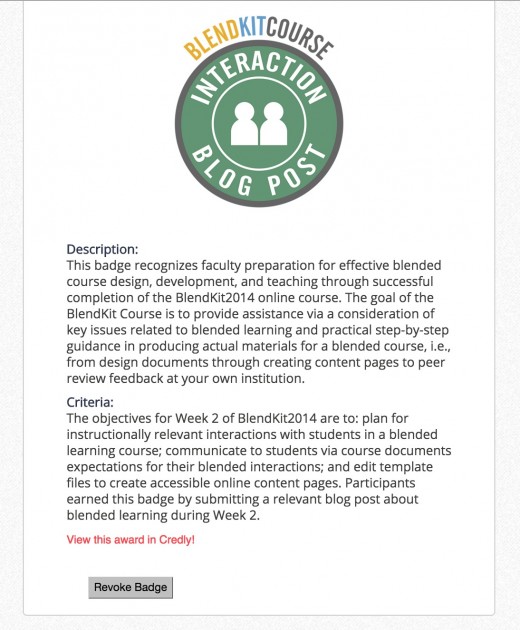 I might first have to put aside my questions about getting badged for writing a blog post? Really? This is the kind of microcredential that will help us have an attractive record? Should I apply now to get the 4850 blog badges I might deserve?
I don't need a badge to show I can write a blog post. I have a blog. That is evidence. It's tangible and visible.
The Credly evidence is a statement that this person wrote a blog post. It is nicely formatted and has nice colors, but what if actually want to see real evidence of this person's blog post for week 2?
Here is another one, a badge for being an EDUCAUSE Thought Leader (I have removed the person's name, let's call them "Pat")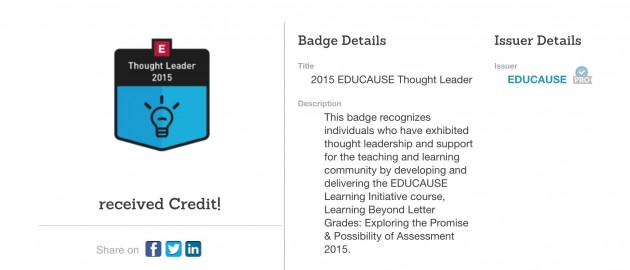 The evidence I got after two clicks?? It as a link to http://www.educause.edu/eli. How the bleep is this for Pat being a Thought Leader?
Another one I saw for being a presenter, the evidence link was to a web page that had a conference program. Would not better evidence be a link to the presentation itself, or a video recording?
Now I have only looked at a few badges. If you know of ones that have something more substantial for evidence, please share them. I am not seeing these links as being evidence of a skill someone can examine.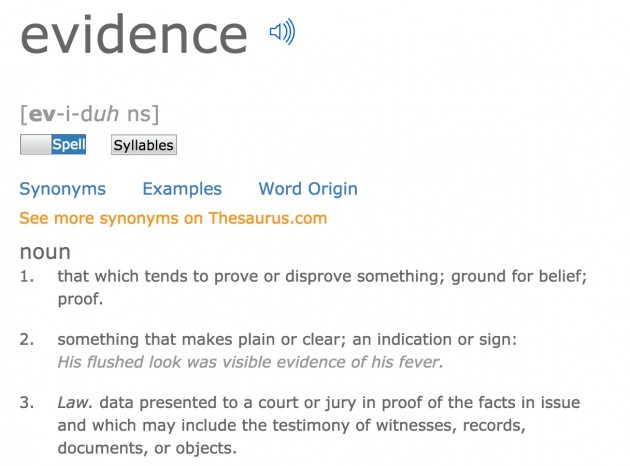 These are merely links that provide evidence of a badge's existence or nothing at all.
And if badges are being built upon the system that we can trust blindly the authority granting it (which is important), that we will just take their word for it, it would like being admitted to Stanford solely on my official transcripts, or being hired just from my resume.
To me certification without tangible, evidence of the skill/knowledge in use, in the world, is a lot of badges on an empty backpack.
Is there more evidence of evidence? What am I missing? I am sounding like a badge critic, but that's how I look at things, critically.
It's why I see badges as one part of certification, being badged is a passive act, even with blockchain secure authority, it is done to you. As important, is what you do yourself, in active tense, to demonstrate your own evidence.
Get badged, yes, that's one part of showing what you have done. But get out there, get a domain, and show the world what you can do. That is evidence.
---
Top / Featured Image: Before I even hit the search, the metaphor for evidence I sought was Sherlock Holmes, who figured out everything from mere evidence (and logic) (and a pipe) (and talking to Watson). So the search in Google Images on "Sherlock Holmes Evidence" (with results limited to licensed for reuse), there were a number of options, the only problem was most were portrait orientation.
The one I used is from Wikimedia commons– Sidney Paget – The Strand Magazine, Public Domain, https://commons.wikimedia.org/w/index.php?curid=941212