The thing about remembering my parent's anniversary on February 5 is knowing 3 days later is the date of Mom's birthday. The calendar reminder popped up yesterday.
Lest you think this is a sad thing, the photo above makes me smile at the fun we would have on her annual Thanksgiving visits to Arizona. From the flickr photo caption on a photo titled "Mom is Wired"
My visiting Mom snatched my new issue of Wired before I could read it; she seemed intrigued by the cover article. I am not sure if she is planning anything ;-)

No, she just seemed intrigued by the concept of people trying to disappear- the recap of writer Evan Ratliff's attempt to "disappear"
www.wired.com/vanish/2009/11/ff_vanish2/
That was typical for her to show an interest in things (Wired?) I might never have guessed.
I started this post playing with a collage of photos of her: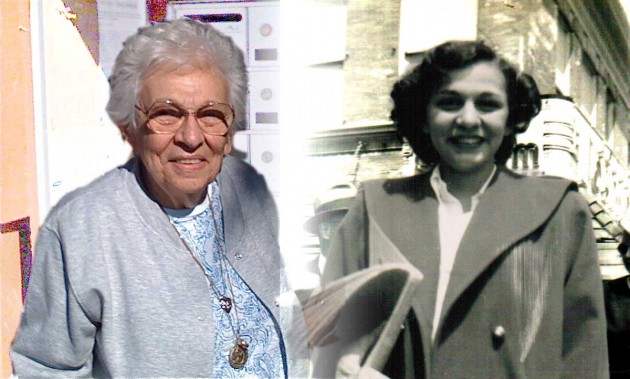 On the left is 2009 when I visited her in Florida; on the right is a photo of her labeled as "1949 Atlantic City" — and in between is 60 years of living.
That's what I celebrate tonight.
To life.
Happy birthday, Cookie Lady.
---
Top / Featured Image: Mom and I enjoying a laugh during her visit with me in November 2009– my flickr photo https://flickr.com/photos/cogdog/4139016457 shared under a Creative Commons (BY) license