My little big sister Harriet always has display the real artist talent in the family. She's done it again.
A surprise package in the mail came with a new watercolor, this of the llamas that live up the road from Cori and I.
She has not set up her easel here yet (especially now that it;s -35°C!); she made this painting from my photo, I like the painting way more.
It's hardly the first time, I blogged first about some of the ones she didas of 2015.
And just a year later she did a portrait of Felix from one of the first photos I posted after adopting him.
I got the idea again to merge a photo I took tonight of the painting in may hand with the original photo, plus some PhotoShop masking, and putting into the timeline, I made the animated GIF in the featured image.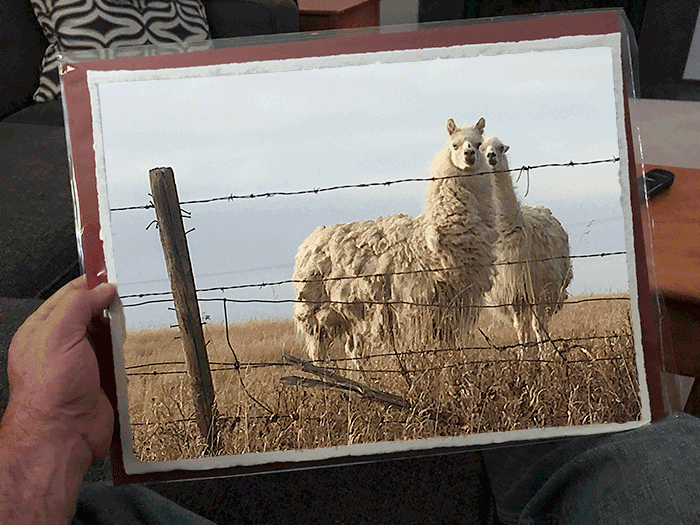 That sister of mine is amazing. See some of the others in a flickr photo album that includes both my photos she has painted and some of the paintings themself.
I'm pretty lucky to have a little big sister like Harriet, especially for all the years I was a little brat. Thanks Harriet!