The math on my parent's anniversary was always easy since they were married in 1950– on February 5, you just needed to subtract 50.
Today would have been a party for their 70th. Alas, no party when they are both gone. But twenty years ago it was, my sisters and I had a party for them at their Florida home. There were commemorative t-shirts made by my sister.
My gift, as a tech geek, was for their fancy new computer that had a CD-ROM drive. I made a multimedia interactive CD for them using Macromedia Director. One would need an old machine or emulator to see it now, but I still have a few discs.
I found a few (rather small sized) photos.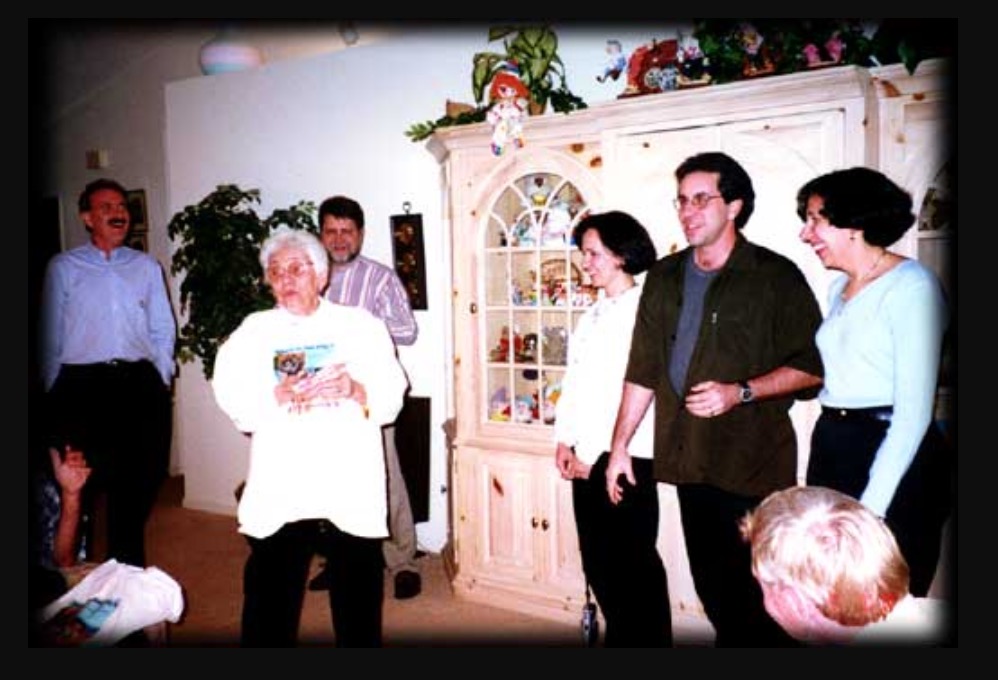 Cori and I are looking forward to celebrating our 70th anniversary in 2088! Start designing the t-shirts.
Happy 70th Mom and Dad, I so wish you were here to laugh, tell stories, and celebrate.
---
Featured Image: A collage of family photos I assembled in Photoshop for the cover of Mom and Dad's CD-ROM.