Hah! I was not only off by 1 in my opening for Write 6×6 I somehow missed last week, being this thing called "Spring Break" was a bonus week (?). According to the Writing Ideas page, this is week 2, so I am off by one ahead. Do I stop?
Shrug, rules need not apply here. This is my blog. Pffffffft.
The suggested theme is "Growth: What lessons are you learning as we live and work amidst a pandemic? How has your work or teaching practice evolved since the spring of 2020?"
I've had this one in that draft space in my grey matter, and have kept the tab open with the featured image for… weeks?
Back Then: A ~Clever Presentation Slide
In that ever fading past, that part of my career when I was trying to rev up excitement for educational technology at the Maricopa Community Colleges (yes anyone at the Write 6×6 home at Glendale Community College, I used to be a "District Person" at the Maricopa Center for Learning & Instruction oh now the I is for Innovation, that's better).
It might take time to find when I started using it, but it seemed to make me feel prescient to reference the clever phrasing of writer William F Gibson that goes back to the 1990s:
The future is already here — it's just not very evenly distributed

William F. Gibson, maybe in the 1990s
You can feel a swell of profoundness just uttering it. Or tossing it on a screen. Wearing it on a t-shirt (preferably black).
This is all hindsight. At the time, the context of the work I was doing (horizon reporting et al), it was, well pretty good.
It worked well to talk about new technologies, the things that might be futuristic were likely present somewhere. I found I used it in a 2005 presentation for the TCC Online conference where somehow I framed it around the Harry Mudd character from the ancient Star Trek series.
Now it seems more like a stretch to be clever. Or sound so. But that saying seemed fitting at the time. 2005.
What was in the future? Was a global pandemic and societal lockdown unevenly distributed? I had read / watched my share of apocalyptic future sci fi (cough, many views of The Andromeda Strain as a kid).
March 2020: Enter Together
I must have missed the announcement of 2 years since the COVID lockdowns, is it marked on a calendar? We all have our tales. Cori and I were following news stories in January 2020, and worrying in February. I recall stocking up on food supplies, even filling 2 containers of spare fuel stored out in the shed.
Still we had a planned trip to Arizona in mid February, the last time we were on a plane. Doing "normal" things. We were staying overnight in mid-March in Regina at a hotel where Cori had a few days of a professional workshop development. I think her school closures were announced March 16.
And that was something I have mulled over a while. It seemed like the world entered this together, at least in time (?). There seemed maybe a shared understanding of being in this together, cooperating to "flatten the curve." Might there be unity? Cooperation at a global level?
Wow does that seem quaint.
For me, not much changed with the way I work. I have been doing full time remote work since 2006. The how was not new. Conferences I was part of helping organize were all online, were before that was an occasional, almost exotic (?) thing. The difference? Mostly everyone else was working from home too. Meeting on screens in boxes.
March 2022: The Unevenly Distributed Exit (?)
Here we are. It's somewhere two years past the lockdown (is that marked in some weird calendar as some anti-holiday?).
What I never really thought about was how uneven the exit, if it is that, from covid-19. It's more than unevenly distributed, it's shredded tattered. Mandate is a dirty word, and then were decreed null/void at all kinds of different times at different places. Is there even a curve to look at and do something about the shape? People are getting sick and that's gotten just normalized, something to wade out, to do your turn.
A piece of cloth is a stifling of your freedom?
That "in this together" seems completely naive. The world has moved on to war and melting the ice caps.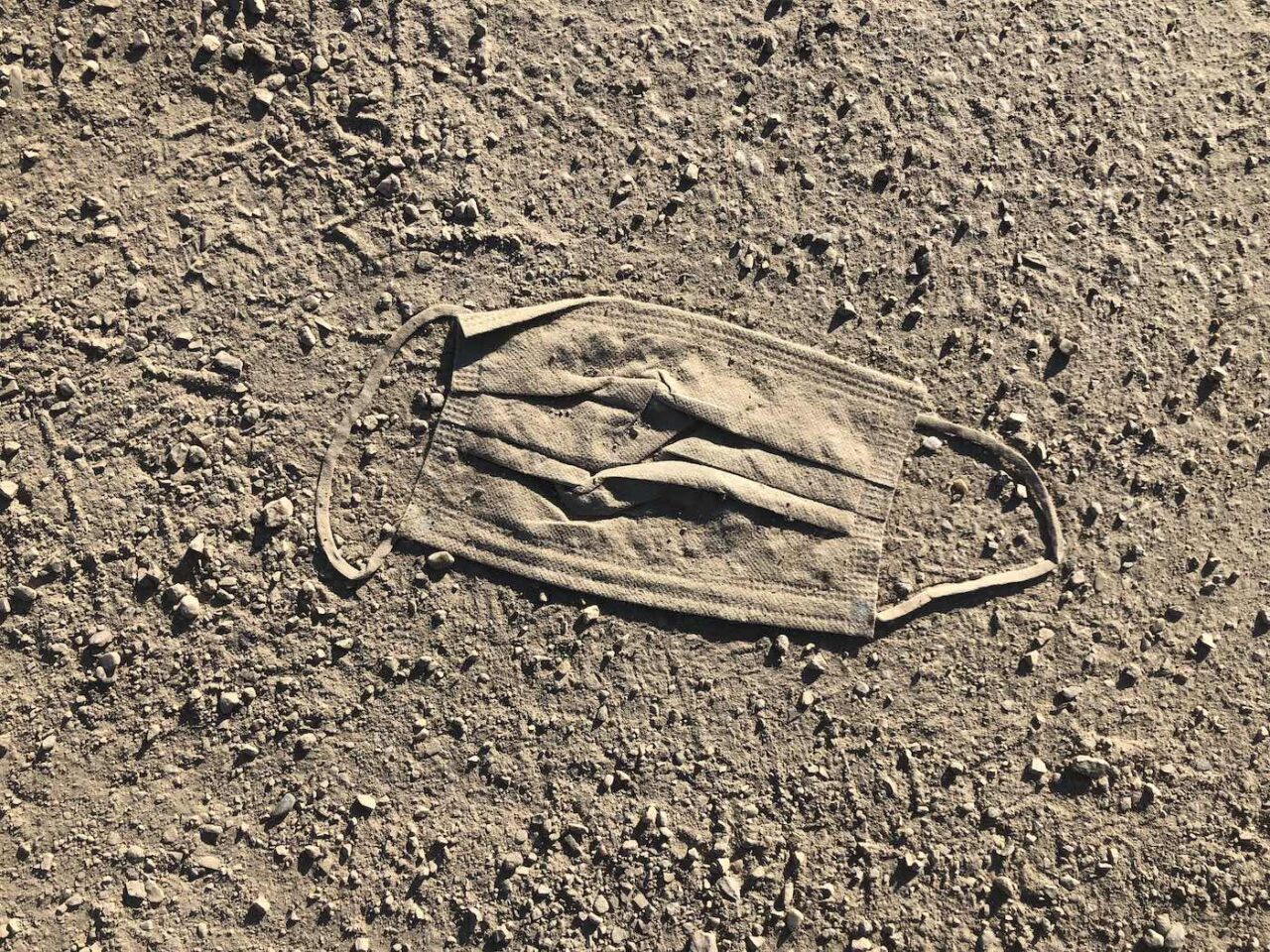 And there is this idea, it seems to me, if schools, restaurants, airports, etc, all "open" again and we go back there, it will be okay. Things will fix themselves. Or just not this.
Listening to the School's Out Forever episode of This American Life really brought home how un-magical or wildly magical our thinking is.
I'd like to say more about it, but then it would be a spoiler.. except from Act One, where what we think of as school might just be a television show. I cannot urge you enough to take in this episode. Well, maybe all of their episodes.
My Own Uneven Distributedness
This is my blog, so I get to make me a topic if I want, right? Just re-establishing our practices of pre-March 2020 makes me feel out of synch. I find my focus really, well out of focus, and heap of uncertainty about finding the sparks in work, projects, things that fired me up before… just are not quite firing.
And so the lopsidedness of this pandemic entry/exit hit me now. The logistics of going into lockdown mode were not a challenge- that was how I have worked a long time. I can't figure out why this side of the tube has me so un at ease. Things in the places around me look the same, I go about doing errands (right now working from the mechanics)… it should feel the same it did pre march 2020, but it just does not. Even SPLOTs are not getting much juice any more.
My wheels are spinning in my own mud.
Now I know I am going to far from unique at this state of unease, even if it seems like the rest of the edtech world is joyfulling posting Wordle scores and tweeting the trials and tribulations of conference travel. We are so far from really even knowing the long term implication of pandemic stress. Hah, what a fool, somehow I thought I might be immune.
What I do have is an amazing and loving wife, a home in the country with space, foxes, and sunsets, a happy dog, and 2 playful cats.
So What?
When this post was bouncing around the draft space of my brain, it seemed to have good points to make. But I lost that when I started writing (hah, in the past it worked the other way, a fuzzy idea would coalesce to something in the writing process).
I will say this, though, and maybe I did drift from the practice. The brain engagement of chewing on ideas that blogging thoughts, ideas, etc still is important to me. I do not get this same mental workout in the status app scrolling. The blogging, the outboard brain thinking, does seem to do what it always did. Gotta get back on this wagon more.
But another shtick from those mid-2000s presentations kind of haunts me. Back then, what I remember was trying to address the dread I seemed to hear from educators, like "there's too much good stuff, I cannot keep up". Imagine, the stress was just being exposed to too many resources and ideas.
I would try to offer comfort with a question of, how do we face this world, with a sense of dread:
And I would say, maybe we can just look at the same world with a sense of curiosity, joy?
It seemed like how we could face the same world was really on us, and if we could keep the possibility in mind, rather than the dread of mastery.
That seemed simple then. I used those slides a lot.
Now I have to try it again on myself.
Pick a slide, Alan, (1) or (2). Maybe it's both. Or neither.
How is your sampling of the unevenly handed out future? Is your slice tastier than mine?
---
Featured Image: