The daily habit is on for a two month streak! Picking up in the January pace of batting 1000 for the DS106 Daily Create and my Daily Flickr Photo habit, by the 59th day of the year being 59/59 in both.
As the kid asks…
Daily Flickr Photos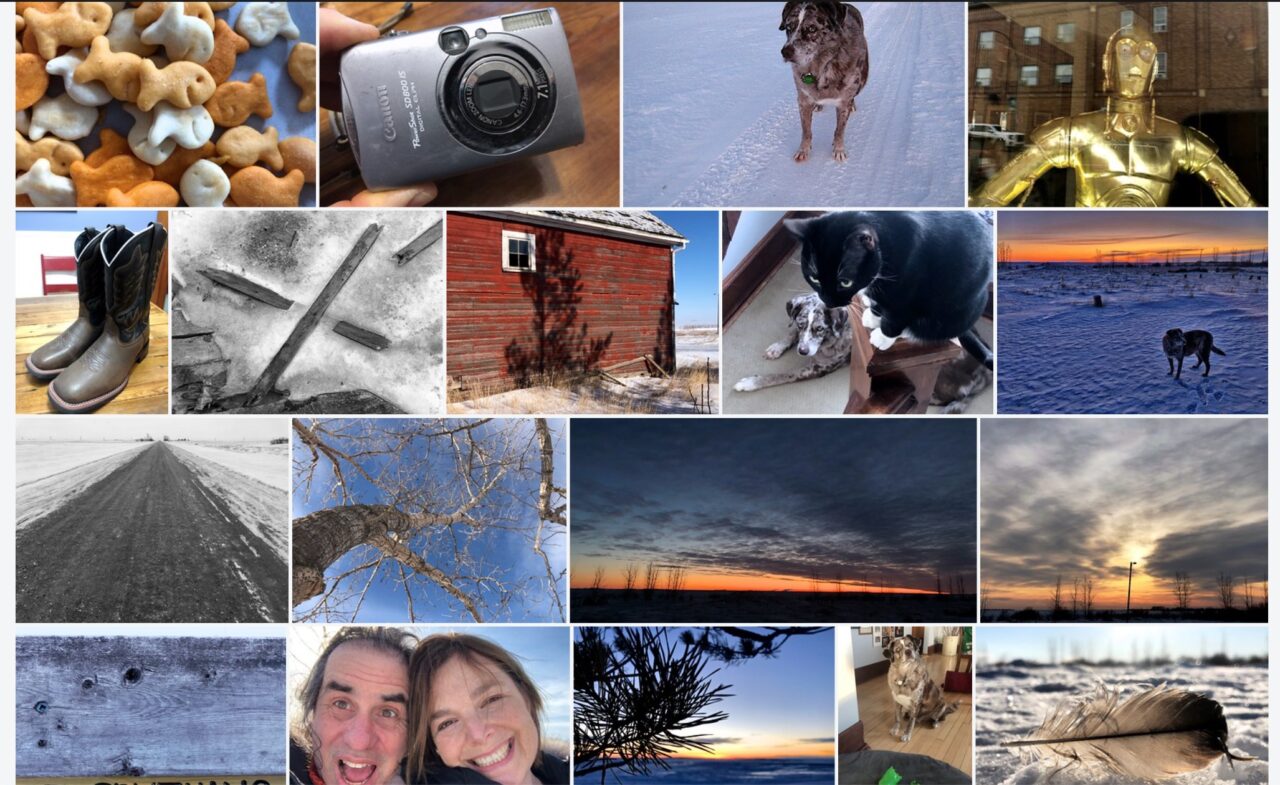 A bit of…
Not quite the Ghostbusters premonition…
Felix has pioneered the fatigued look of BoredGPT
No shortage of lovely light…
Daily DS106 Create
I had to do a bit of backfill to get my full card punched on the Daily creates, 2 were tagged wrong and 3 I had posted in Mastodon. Since my effors to integrate Toots into the TDCs is still a WIP, I had to slide some over to Birdspace.
But look as of his morning (March 1 is day 60) I'm surfing with the top tier of the leaderboard.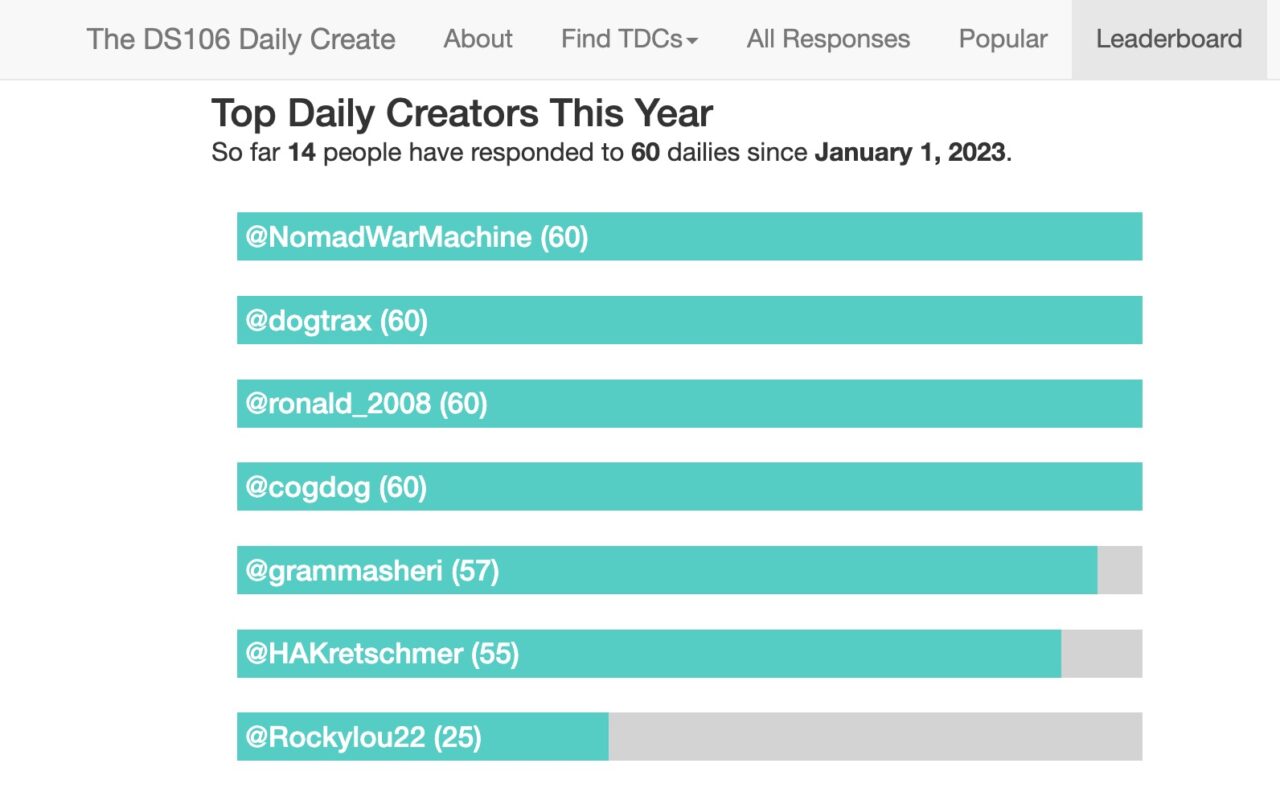 Ka-ching! From both spaces, a bit of word chopping
Some bad AI images from an Inception line
And flipping the hippies side door thang
The mapping of a cliche
And one can always take shots of things that Twitter is breaking
That's Two! (months)
And better than I thought I might be. Shall we go for three? Anyone for a snow roll? Mocking AI?
Doubling up on the double dailies!
---
Featured Image: The long road of doing daily stuff, keep on keeping on!